Boston Movers
Our Boston Movers company is committed to providing Boston residents with the highest-quality moving and packing services available at the most competitive prices. As a result, we have established ourselves as one of the most trusted, fast, and skilled moving companies in Boston, MA, and the surrounding area. We have a fleet of moving trucks that are completely prepared for the any-sized job, as well as a staff of moving and packing professionals that are ready to help our respected clients with all their moving needs.
The number one aim of our Boston moving company is to provide exceptional customer service from the time we first contact a client to provide them their initial moving quote to the moment we say goodbye to them at their new residence. More than half of our customers are repeat customers who continue to recommend our moving aid and services to other potential clients. Seeing familiar faces always makes our competent movers feel at ease.
Services provided by professional Boston Movers company
Whatever your reason for moving, it is always stressful, whether it is your moving debut or you are a seasoned veteran in the process. Regardless of how well-prepared or planned you are, you always appear to run out of time or packing materials during your move, which is frustrating. Moving yourself may save a little money, but think about how much of your time and energy it will take to complete the task. Also, if you are DIY moving into a new home, you might injure yourself or cause damage to your property.
As an alternative to the stress of trying to get another pal to help with your relocation procedures, call Boston Movers. We are a trustworthy and fairly priced provider of moving services that meet the highest quality standards in the industry. It is our pleasure to provide a complete range of efficient and affordable moving services, from household to business move, that enables their highly skilled movers to satisfy any of your moving needs, including:
Moving locally and across the country.
Move your company or residence with the help of professional residential and commercial movers that have received extensive training.
Both short-term and long-term storage alternatives for your belonging.
Packaging and wrapping services provided by trained professionals.
A thorough, end-to-end moving experience is what has made our Boston Movers company one of the most well-acclaimed in the moving industry. You don't have to worry about a thing since everything is handled by our competent and experienced movers. They know that moving may be stressful, and they'll do all they can to lessen that burden for you.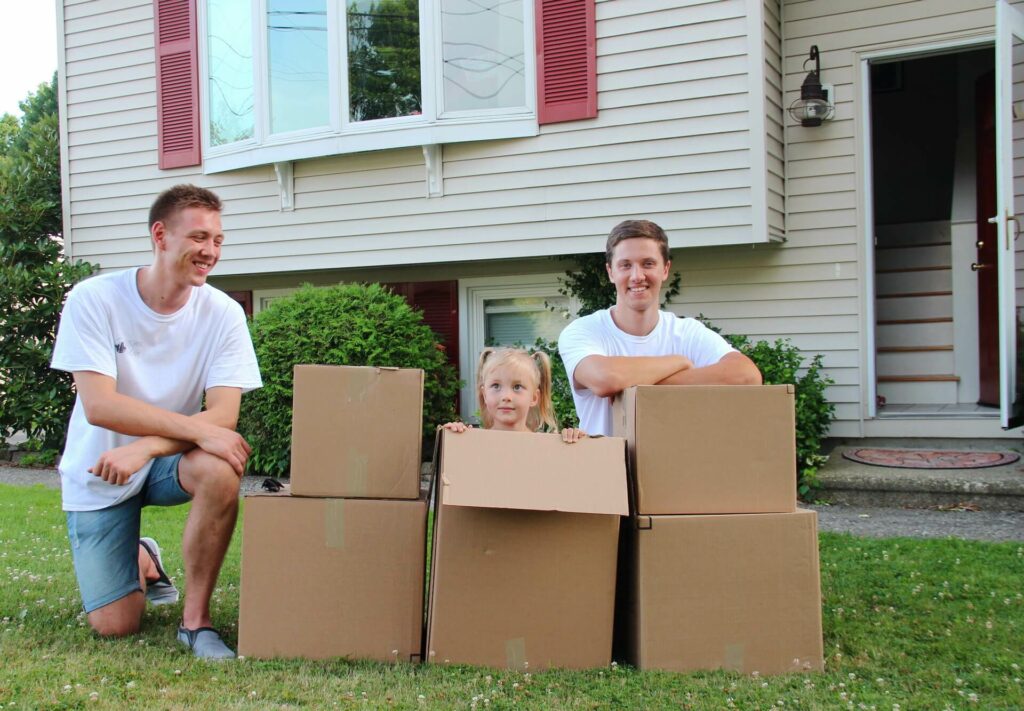 Reasons to choose Boston Movers services for your move
All difficulties of moving and the anxiety of finding a reputable, affordable moving company may have contributed to postponing or delaying your relocation project. Boston movers have received a lot of positive comments from satisfied and happy customers. All of our customers are guaranteed to be satisfied with the service provided by the team of our moving specialists. As one of Boston's most cost-effective moving providers, we take pride in our low rates and work to make any move affordable for all Bay Staters.
Having knowledge and experience allows the company's professionals to build tailored moving alternatives that will guarantee that any client spends less money than they would anyplace else. The fact that we are true professional movers should not be overlooked, as we take the word professional extremely seriously. Boston Movers company has made it a goal to keep customers informed and satisfied from the beginning of the moving procedure forward.
A moving cost estimator is one of the most effective methods to get an accurate or nearly precise estimate of the cost of a move in a short amount of time, especially given the vast number of factors that influence the cost of any relocation. We concentrate on making the process of obtaining moving estimates as straightforward as possible, allowing you to make the best decision possible for both your relocation and your financial situation. Contact us and we will provide you with all the necessary information on how to make your upcoming move easy and free from any stress.