Our Boston movers company is nowadays considered one of the most reliable relocation facilities in Boston, and rightly so. Not only do we perform an interstate move, but our experienced movers near me can also maintain any local moving within the Boston state. Our specialists are friendly and efficient moving company team that offers comprehensive moving services at an affordable price. We ensure that your belongings are skillfully packed, handled with respect, and kept safe and secure until they are delivered to you by making sure that all our moving staff has received the proper training to handle such a responsible task and that we adhere to all industry best practices.
Having operated in the industry for over five years, our relocation facility has developed a wide range of services, making sure to enhance their quality. We put technology, man's experience, and knowledge in the first place, combining these key components together so as to comply with customers' requirements incessantly. Various comments and feedback from former customers are the best proof of how dedicated we are to our work and what the qualities that distinguish our Boston moving company from others are:
Performing all kinds of relocation on time, including local moving within a single state of Boston.
Estimating a free quote online.
Using a wide range of packing materials to protect any customer's personal assets.
Offering an extensive eclectic range of moving services to choose from.
Providing secure storage spaces that can be afforded easily.
A comprehensive range of both long- and short-distance moving services is available at our relocation facility in Boston, which has an impeccable reputation and numerous excellent ratings from previous clients. We are prepared to meet the requirements and expectations of your local moving by providing a comprehensive range of affordable services. We are not afraid to take on new challenges and complete all of our work to the highest possible level of quality and efficiency.
An extensive range of packing supplies used by our experienced Boston movers
Whether you are moving your personal assets or office belongings locally, each item will be protected through the packing process. The team of our skilled Boston movers uses a number of reliable packing supplies and materials, such as:
Packing boxes made from corrugated cardboard.
Plastic containers.
Various types of stretch film, and packing paper.
Strapping materials.
Bubble wrap, and rolls.
Packing peanuts, and relocation blankets.
Heavy-duty tape.
It is impossible to trust that your belongings will be safe during transportation unless they have been properly packed with adequate packing and moving supplies that have been mentioned above. Therefore, our team offers an extensive range of protective materials for your local moving so as to secure any fragile and easily breakable items. The team of specialists will organize and pack all your belongings, properly preparing them for the move.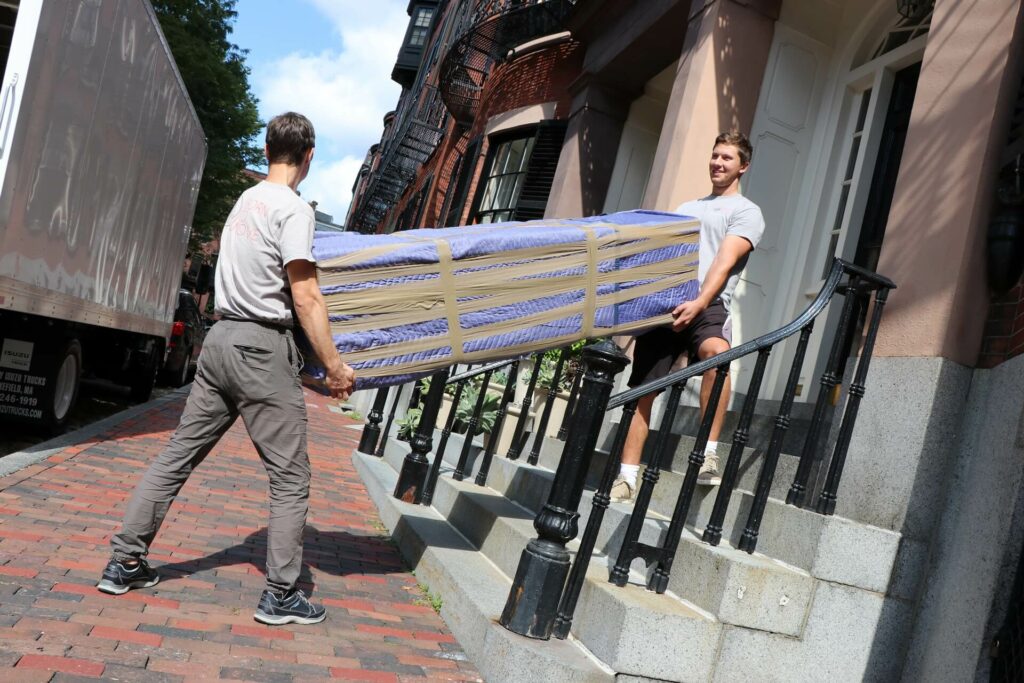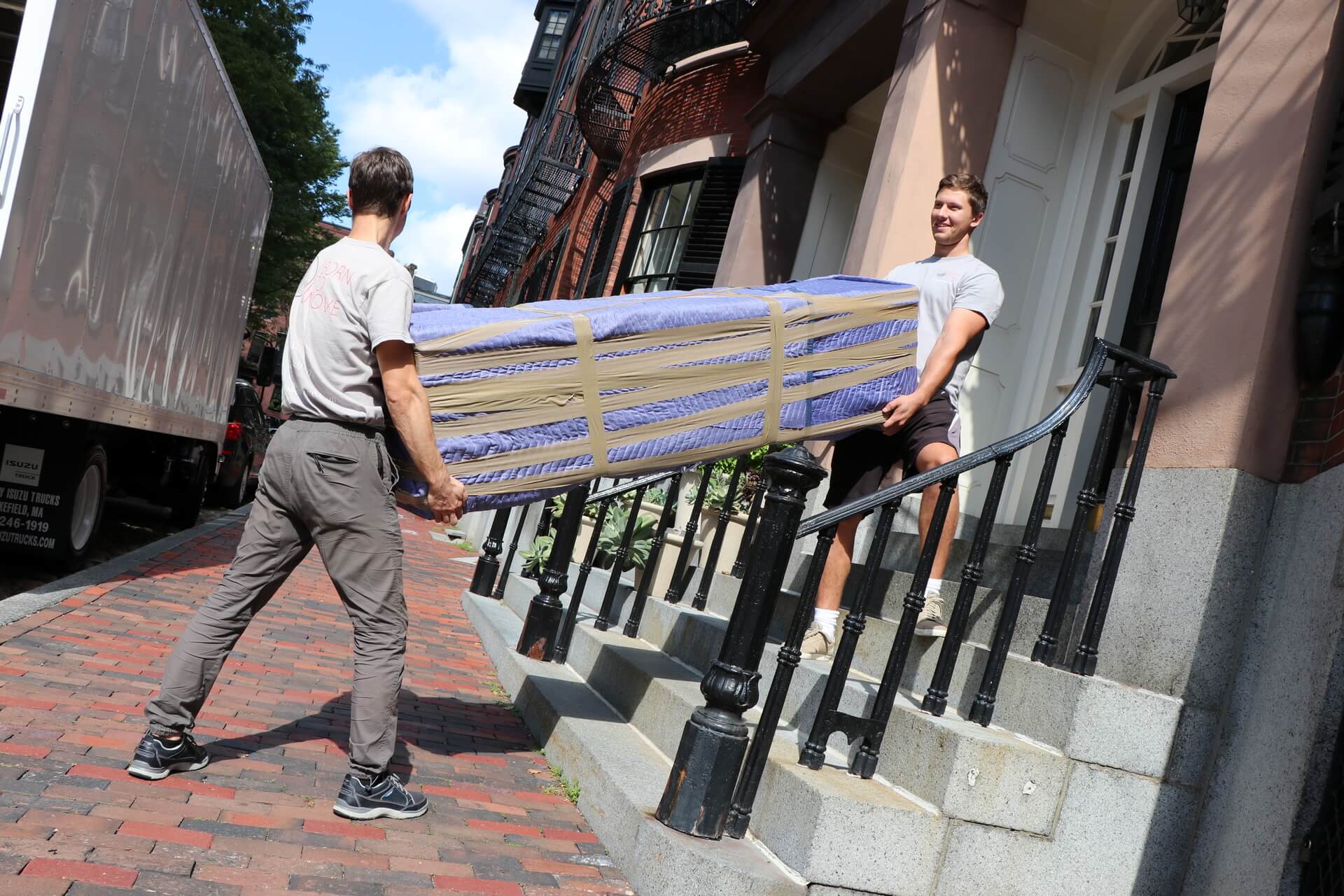 No hidden fees when giving a free quote
Planning your budget for local moving is crucial. That is why we have developed an online estimator, allowing our potential customers to receive a free quote without leaving the house. By selecting the preferred moving services from the list of currently available ones at our moving company, the built-in feature will calculate the cost of your move, allowing you to plan your budget in advance.
Apart from that, our respected customers are provided with 24/7 support and assistance from our skilled movers and friendly operators. We are here to answer all your inquiries, providing detailed and clear insight into the moving process performed locally within Boston.
Maintaining local moving processes on a professional level
By now, we have performed and professionally maintained thousands of both long- and short-distance movers, leaving each customer fully satisfied with the job done. That is why we have years of expertise as coordinators, and our experienced movers will assist you in planning every aspect of your local relocation, including any short or long-term storage facilities that you may require. When you work with our experts, the relocation process is made simple from beginning to end, and from one state to another. Moving involves much more than simply packing, transporting, and unpacking your belongings, and we recognize this as well.