Choosing reputable movers is critical in order to have a stress-free relocation experience, regardless of whether you are relocating to another part of the country or regionally. Because the process of relocating to a new house includes a number of elements that must all be taken into consideration, it is essential that you choose a competent moving provider that will be able to provide you with plenty of storage space for your possessions. In addition, further safety and security should be offered. Our Boston moving company offers quality and affordable storage solutions suitable for the needs of all our clients. The assets and important things of our customers will be handled by our skilled and experienced movers at reasonable rates even if they are on a limited budget.
The benefits of using a moving storage service
In what ways is it critical to utilize moving storage while relocating to a different place? When it comes to being well-organized by the moving provider of choice, affordable storage in Boston in compliance with all quality standards is believed to be really beneficial. Our Boston movers company also provides dependable wrapping materials to protect objects from harm that may occur during the transit of belongings from your home to the moving storage facility. The furniture is normally well-wrapped, and our specialists take special care of any valuables that are particularly delicate.
Additionally, each client receives an inventory list from the Boston moving storage company they choose. The list offers a complete listing of all of the goods that have been transferred to storage. Furthermore, moving storage is not only a dependable alternative for consumers, but it is also less costly than self-storage space in comparison. You will save money on moving fees by minimizing unpredictability in the process. We are here to accommodate all of your needs and make your moving experience as pleasant as possible. In order to meet the stringent deadlines set by our clients, we will effectively finish all operations. When you store your important things and valuables with us, we can ensure you that they will be kept safe and secure in our large storage facilities.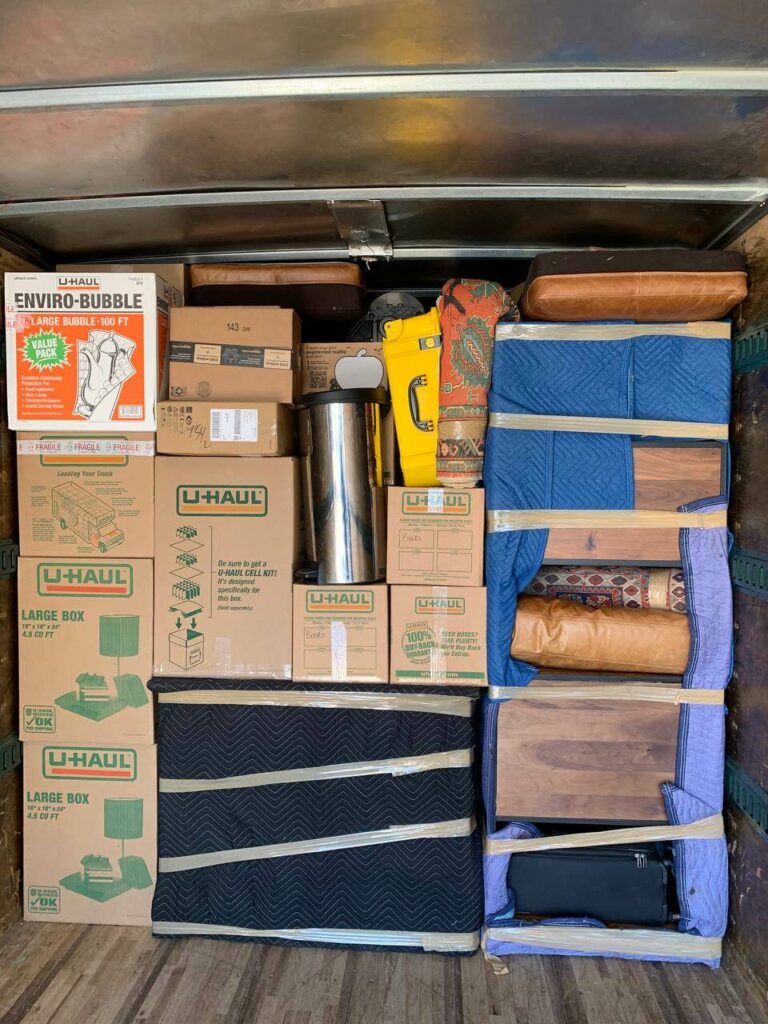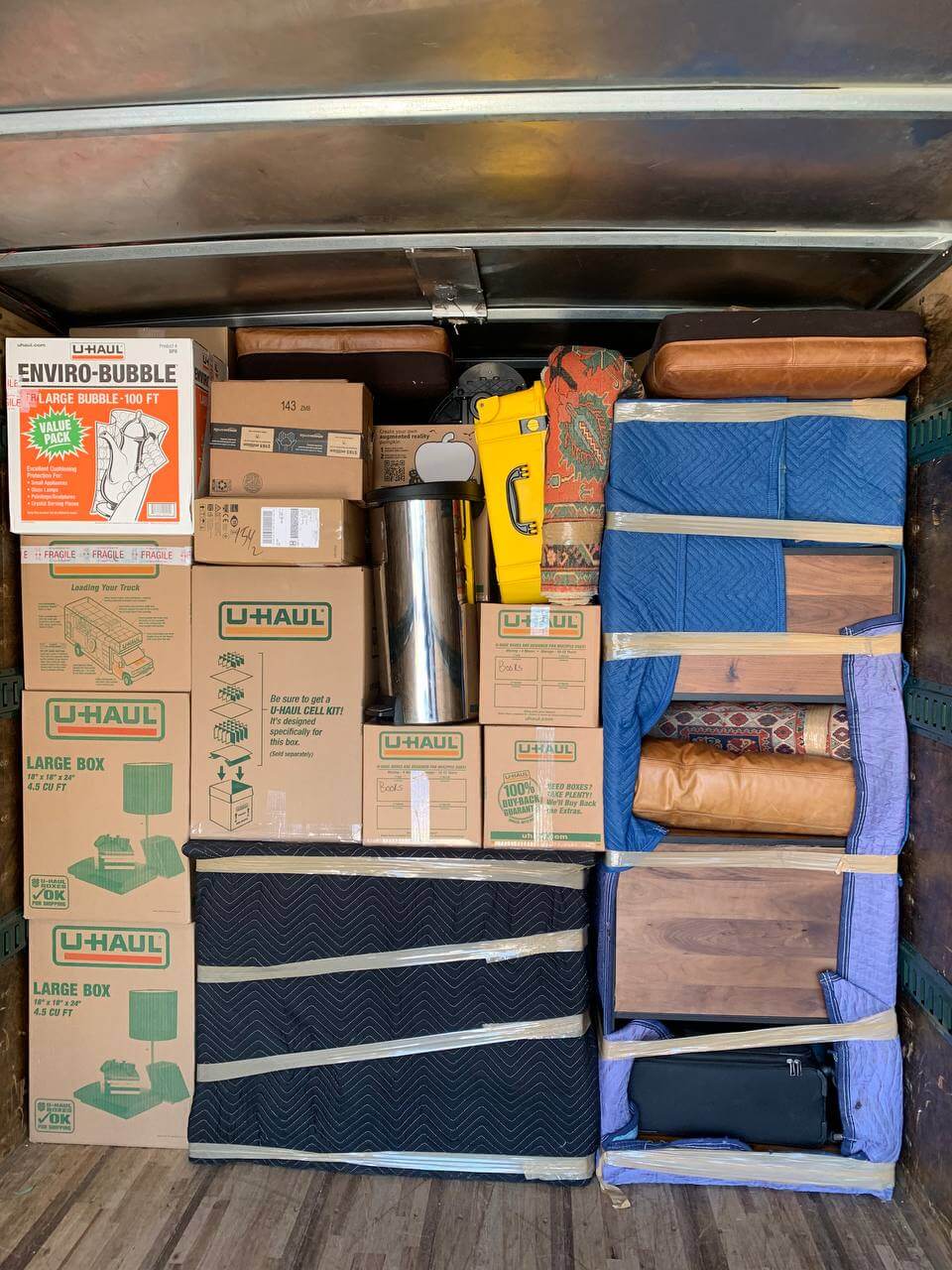 How to properly prepare moving items for storage
In order to make their search for top-quality storage in Boston as easy as possible, individuals need first to learn how to properly prepare their belongings for storage. Here are a few basic recommendations from our experienced Boston movers:
Supplies for safe packing. The moving and storage services should include high-quality packing goods, such as paper for wrapping, elastic tape, cardboard, bubble wrap, and so on, to ensure that the items are protected throughout transit.
Learn about the rules and regulations governing storage facilities in advance. Before delivering your home stuff to the storage containers, it is important to familiarize yourself with the storage rules, as there may be a list of items that are not permitted to be kept in the facility.
Dismantling massive things. The dismantling of furniture and other major assets should take place first before they are transported to the storage facility.
Our knowledgeable moving professionals will assist you in organizing the whole process by creating a comprehensive moving plan based on the number of items that need to be relocated.
The right storage solution for your moving needs
Sometimes people make the mistake of underestimating the ultimate cost of a pending relocation, especially when they believe that a DIY move is the least costly option. Finding a reputed moving and storage company in Boston, on the other hand, is for sure a more cheap and more dependable alternative. Allow our professionals to devise a strategy and meticulously arrange all of your belongings before transporting them to the large storage facility. In order to provide our clients with the best service possible, we provide them with a variety of storage solutions that take into account the following factors:
The total amount of things that will be stored.
Calculating enough space for proper ventilation.
Different kinds of packaging material to ensure the protection of all items.
Various additional services according to customer's needs.
Our Boston moving company stands out because of its personalized approach and the ability to apply time-saving techniques while helping clients relocate to a new area effortlessly.