Choosing the right Boston moving company: practical suggestions
The first step in determining whether to relocate yourself or hire Boston moving company is to define your moving preferences. In your opinion, which is more important: your valuable time, your hard-earned money, or your common sense? Although hiring our Boston movers may be more expensive, it will save you time and health risks in the long run. Real professionals are widely regarded in the business for delivering quick relocation services while addressing the needs of their clients. They also provide a wide range of services for any later difficulty, need, or necessity that may arise.
Examples of why hiring professional movers is a good idea
It is possible that you may need to engage professional movers to relocate the furniture in your home if you are moving locally or across the continent, transporting valuable assets such as artworks, or just do not want to deal with the physical discomfort of moving large household goods on your own. Hiring experienced movers assure the safety and protection of your priceless possessions. It is also important to remember that if your valuables are transferred by somebody knowledgeable and skilled, you will be able to relax and enjoy the voyage to a new life start. Recovering damages when your buddy has dropped a box with your kitchenware may be a time-consuming and difficult process. Typically professional moving companies have procedures in place to repair or replace your belongings if they are accidentally dropped or damaged.
When it comes to those who live in small flats, the concept of making the DIY move rather than hiring movers for a few items move may seem like a viable option. In order to accurately estimate the amount of time and effort that will be needed, it is necessary to evaluate both your individual relocation needs and available resources. It is possible that you may not need the services of a full-service moving company for your relocation, but, by looking online for moving choices, you may be able to find a diverse range of moving alternatives that can be tailored to meet your individual needs for a fast and efficient move.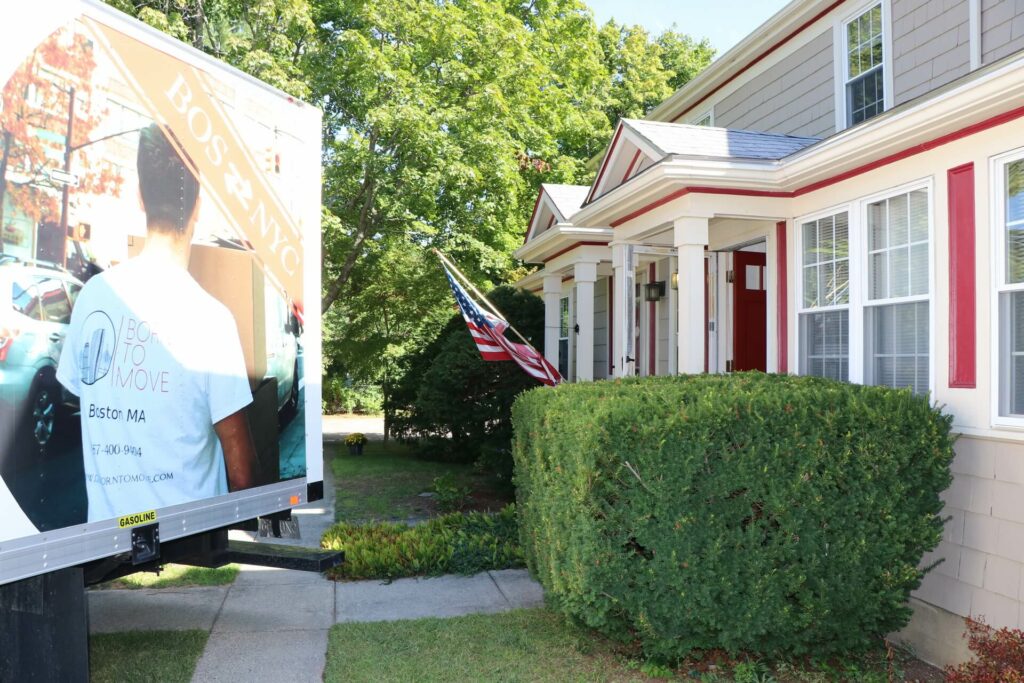 What is the best way to discover a reputable moving company?
In the event that you decide to use professional moving services rather than do the relocation yourself, you may have concerns about the best way to choose the quality services and how to ensure that you are being given a fair deal on your moving price. So, the experts from our Boston moving company have prepared several useful tips for you to use:
Obtain moving estimates from several different moving providers before making a final selection on which moving company to choose.
Find out how far you need to go and how many boxes and pieces of furniture you'll need to transport before you start looking for a reputable moving company. Both of these considerations have a significant impact on the overall cost of your relocation.
Because each moving company has its own pricing structure, moving quotes may vary widely; some companies charge more based on the weight of your items, while others charge more based on how far you're relocating.
In-person estimates are preferred over phone estimates whenever feasible. If you show the planner everything you want to transport, he or she could be able to offer a more accurate estimate, and the assessor may be able to identify things that need special handling or that might raise the cost of the move significantly. Even if the moving company does not give in-person estimates, be certain that they ask specific questions regarding your stuff in order to provide you with the most precise pricing and service alternatives possible.
Also, packing services and materials are available from respectable Boston moving companies. The procedure is completely under your control when you hire Boston movers and use skilled packers. You may explain your packing preferences to them, and then sit back and enjoy the process. There is no need for you to be concerned about collecting packing supplies such as cardboard boxes, moving sheets, and other items since the company will provide them for you at no additional cost.