March 16, 2023
How to Choose the Right Boston Moving Company for Your Needs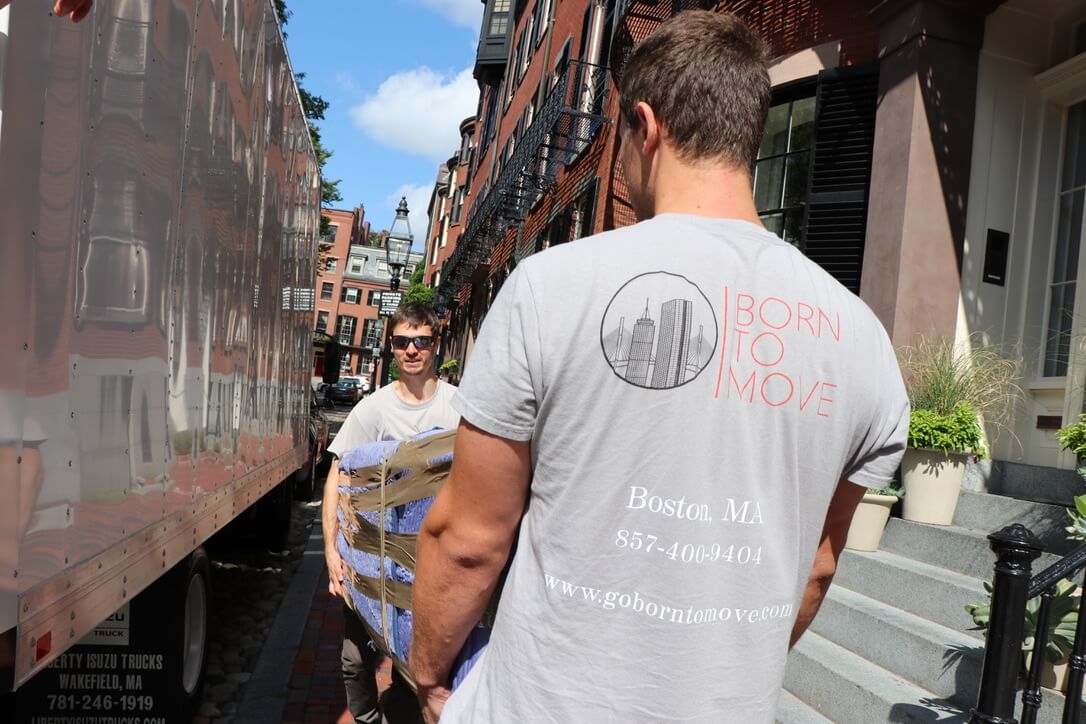 Moving can be a stressful experience, but finding the perfect moving company in Boston can make all the difference. In this comprehensive guide, we'll walk you through the process of selecting the best moving company for your unique needs, with a special focus on Born to Move, a reputable option in the area.
Assess Your Moving Needs
Determine the Size of Your Move
Start by considering the size of your move. Are you moving a small apartment or a large family home? The size of your move will impact the type of moving company you'll need, as well as the number of movers and trucks required.
Evaluate the Distance
Distance plays a crucial role in choosing the right company. Local moves typically have different pricing structures compared to long-distance or international moves. Be sure to select a moving company experienced in handling your specific type of move.
Identify Special Items
If you have delicate, valuable, or oversized items like artwork, antiques, pianos, or large appliances, you'll need a moving company with expertise in handling these types of items. Inform the company about these items in advance to ensure they can accommodate your needs.
Research Potential Moving Companies
Ask for Recommendations
Reach out to friends, family, and colleagues for their personal experiences and recommendations. Word-of-mouth referrals can be a reliable source of information and provide valuable insights into the quality of a company's services.
Read Online Reviews
Search for reviews on various platforms like Google, Yelp, and Better Business Bureau (BBB). These can give you a broader perspective on a company's performance and help you gauge its reliability, professionalism, and customer service.
Verify Licenses and Insurance
Check whether the moving company is licensed and insured, as this is crucial for protecting your belongings during the move. For interstate moves, make sure the company has a valid USDOT number issued by the Federal Motor Carrier Safety Administration (FMCSA).
Check Their Experience
A moving company with years of experience is likely to have encountered a wide range of moving situations and challenges. Choosing an experienced mover can provide you with peace of mind and ensure a smoother relocation process.
Get Multiple Quotes
In-Home Estimates
Request in-home estimates from multiple moving companies to get the most accurate quotes. This allows the estimator to evaluate the size and complexity of your move and provide a more precise estimate.
Compare Pricing and Services
Examine each quote, considering not just the cost, but the range of services offered. Compare the quotes to ensure you're getting the best value for your money. Look for any additional services, such as packing, storage, or disassembly, that may be included or available for an extra fee.
Beware of Lowball Estimates
Some companies may provide low estimates only to surprise you with hidden fees later on. Avoid these pitfalls by asking for a detailed explanation of fees and a breakdown of their pricing structure.
Why Choose Born to Move?
Comprehensive Services
Born to Move provides a full range of services, from packing to transportation and storage, ensuring all your moving needs are met.
Licensed and Insured
With proper licensing and insurance, you can trust Born to Move to handle your belongings with care.
Transparent Pricing
Born to Move offers fair, competitive pricing with no hidden fees, ensuring you get the best value for your money.
Stellar Customer Reviews
Their excellent online reputation and numerous positive customer reviews speak to their dedication to customer satisfaction.
Prepare for Moving Day
Create a Moving Checklist
A moving checklist will help you stay organized and on track during the moving process.
Sort and Declutter
Take this opportunity to declutter and donate or sell items you no longer need.
Label Boxes Clearly
As you pack your belongings, be sure to label your boxes clearly. This not only makes unpacking easier and more efficient, but also helps movers know which boxes contain fragile items and require extra care.
Prepare an Essentials Box
Pack a separate box with essential items you'll need during the first day or two in your new home. This may include toiletries, clothes, important documents, medications, phone chargers, and basic kitchen items.
Notify Important Parties
Inform your bank, utility providers, and the post office of your upcoming move. Also, remember to update your address with any subscription services, insurance providers, and government agencies.
Plan for Moving Day Logistics
Ensure there's adequate parking space for the moving truck at both your current and new residences. If you live in an apartment building, notify building management of your move and reserve any necessary elevators.
After the Move
Inspect Your Belongings
Upon arrival at your new home, carefully inspect your belongings for any signs of damage. If you notice any issues, document them and notify the moving company as soon as possible.
Unpack Strategically
Start unpacking by tackling one room at a time. This will make the process more manageable and help you settle into your new space more quickly.
Leave a Review
Once your move is complete, consider leaving a review for the moving company. This helps future customers make informed decisions and provides valuable feedback for the company.
Final Thoughts
Choosing the right moving company is crucial for a successful relocation. By following this guide and considering Born to Move, you'll be well on your way to a smooth and stress-free move in the Boston area. Remember, thorough research, careful planning, and clear communication with your chosen moving company will ensure the best possible moving experience.