March 20, 2023
How to Store Your Belongings During Your Boston Move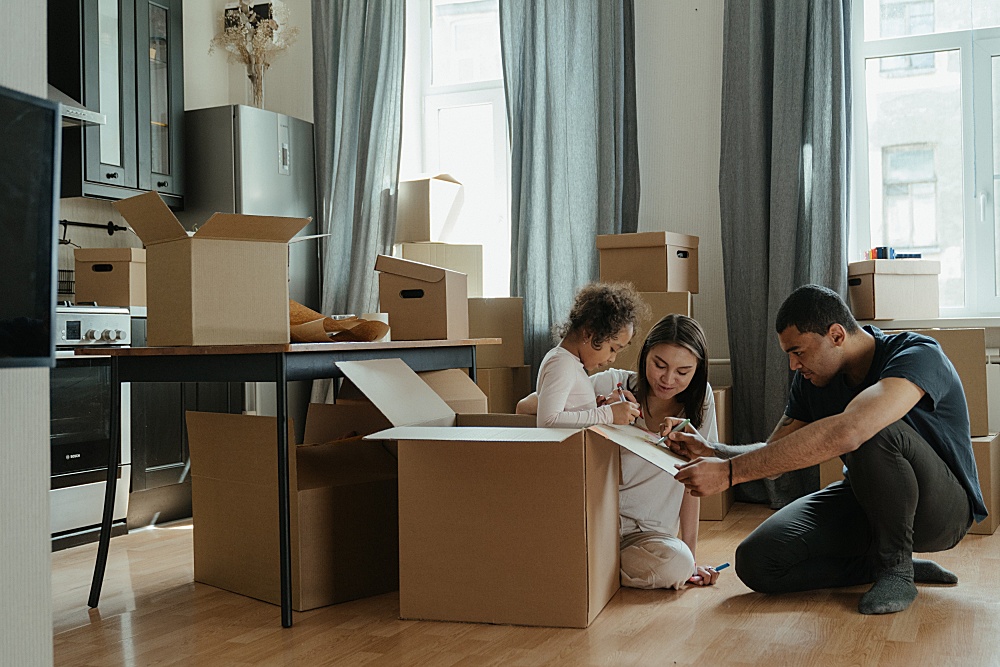 Are you planning a big move to or from Boston? If so, you're likely facing many questions and decisions. One of the most important aspects of any move is figuring out how to store your belongings during the process. In this guide, we'll explore various storage options and provide helpful tips to ensure your move goes smoothly. Born to Move, a premier moving company in Boston, has the experience and knowledge to help you with your storage needs.
Choosing the Right Storage Solution
Before we dive into specific storage options, let's discuss some key factors to consider when choosing the right solution for your needs:
Duration: How long will you need storage? Short-term or long-term?
Accessibility: How often will you need access to your items?
Space: How much storage space do you require?
Budget: What is your budget for storage services?
Types of Storage Solutions
There are several storage solutions available to suit various needs and preferences. Here, we will outline the main options:
In-Home Storage: Store items in a spare room, basement, or attic.
Portable Storage Units: Rent a portable storage container that is delivered to your home.
Self-Storage Facilities: Rent a storage unit at a facility where you have 24/7 access to your belongings.
Full-Service Storage: Hire a moving company like Born to Move to pack, store, and deliver your items as needed.
In-Home Storage Tips
If you opt for in-home storage, follow these guidelines to maximize space and protect your belongings:
Organize: Sort items by category and label boxes for easy identification.
Protect: Use bubble wrap, furniture pads, or blankets to prevent damage.
Stack: Place heavier items on the bottom and lighter items on top.
Portable Storage Unit Tips
For those who choose portable storage units, consider the following advice:
Size: Select a unit that will accommodate your belongings without overcrowding.
Security: Ensure the unit has a sturdy lock and is weatherproof.
Placement: Position the unit on a level surface with easy access for loading and unloading.
Self-Storage Facility Tips
If you're going the self-storage route, keep these pointers in mind:
Climate Control: Choose a climate-controlled unit if you have temperature-sensitive items.
Security: Look for facilities with surveillance cameras, gated access, and on-site staff.
Insurance: Verify if your homeowner's or renter's insurance covers stored items or if you need additional coverage.
Full-Service Storage Tips
For a hassle-free experience, full-service storage with Born to Move might be the best option:
Inventory: Create a detailed inventory list of items being stored.
Access: Coordinate with the moving company for access to your items when needed.
Cost: Request a detailed quote for storage services, including any additional fees.
Preparing Your Belongings for Storage
No matter which storage solution you choose, proper preparation is essential:
Clean: Clean items before storing to prevent odors, stains, and pests.
Disassemble: Break down furniture to save space and protect components.
Pack: Use sturdy boxes, proper packing materials, and secure closures.
Making the Most of Your Storage Space
Maximize storage efficiency with these techniques:
Vertical Space: Use shelves or stack boxes to utilize vertical space.
Labels: Label boxes on multiple sides for easy identification.
Walkways: Create aisles for easy access to all items.
Final Thoughts
Proper storage during your Boston move is crucial for a stress-free experience. By considering the various options and tips provided in this guide, you can make an informed decision that best suits your needs and budget. Remember, Born to Move is here to help you with all aspects of your move, including storage solutions.
Choosing a Reputable Moving Company
When entrusting your belongings to a moving company, it's essential to choose a reputable and experienced one. Here are some factors to consider when selecting a moving company:
Reviews and Testimonials: Check online reviews and ask for references to gauge customer satisfaction.
Licenses and Insurance: Verify the moving company has the necessary licenses and insurance coverage.
Experience: Opt for a company with a proven track record and expertise in handling different types of moves.
Transparent Pricing: Request a detailed quote and ensure there are no hidden fees or surprise charges.
Why Choose Born to Move
Born to Move has established itself as a reliable and professional moving company in Boston. Here's why you should trust us with your storage needs during your move:
Expertise: Years of experience in the moving and storage industry.
Tailored Solutions: Customized storage options to fit your unique requirements.
Quality Service: Exceptional customer service and support throughout the moving process.
Safety and Security: Comprehensive measures in place to ensure the safety of your belongings.
Conclusion
Moving to or from Boston doesn't have to be a daunting task. With the right storage solution and a reliable moving company like Born to Move, you can enjoy a smooth, stress-free move. By following the tips and advice outlined in this guide, you'll be well on your way to a successful moving experience. Remember, proper planning and organization are key to making your move as seamless as possible.