March 21, 2023
Moving to Boston: How to Explore the City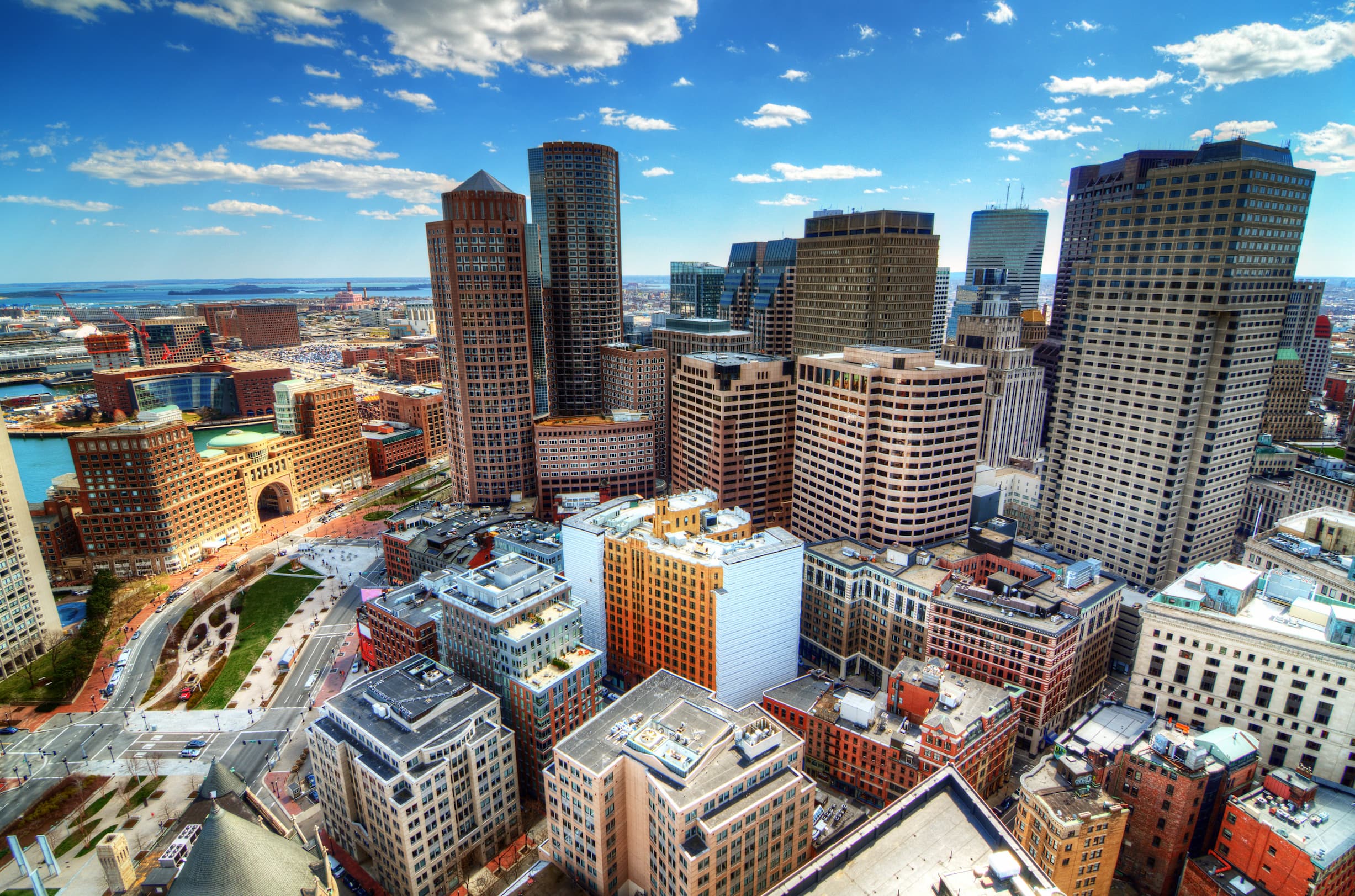 Boston, a charming, historic city with a rich culture and thriving job market, has much to offer. If you're moving to this beautiful city, you'll want to explore all its attractions and hidden gems. In this comprehensive guide, we'll help you navigate your way around the city, uncovering its unique neighborhoods, world-class museums, and much more. Let's get started!
Choosing the Right Moving Company: Born to Move
When relocating to Boston, you need a trustworthy and professional moving company. Born to Move is the perfect choice, with their expertise and reliable service ensuring a smooth, stress-free move. Now that you have a dependable moving partner, it's time to start exploring the city!
Public Transportation: Getting Around Boston
Boston's extensive public transportation system, which includes buses, trains, and even ferries, makes it easy to explore the city. Familiarize yourself with the Massachusetts Bay Transportation Authority (MBTA) to make traveling a breeze. You can also take advantage of bike-sharing programs and ride-hailing services to help you navigate the city with ease.
The Historic Freedom Trail
Walk through history by following the 2.5-mile-long Freedom Trail. This red-brick path leads you through 16 significant historical sites, including the Massachusetts State House, Paul Revere's House, Old North Church, and the Old State House. Along the way, you'll learn about Boston's rich history and its pivotal role in the founding of the United States.
Boston's Diverse Neighborhoods
Each neighborhood in Boston has its unique charm and character. Explore areas like Beacon Hill, with its picturesque gas-lit streets and historic brownstones; Back Bay, known for its stunning Victorian architecture and trendy shopping destinations; the North End, Boston's Little Italy, and home to some of the best Italian cuisine in the city; and the South End, with its vibrant arts scene and beautiful parks. As you explore, you'll begin to understand the diverse fabric that makes up this incredible city.
The World-Class Museums
Boston is a haven for art and history enthusiasts, with institutions like the Museum of Fine Arts, which houses an impressive collection of works from around the world; the Isabella Stewart Gardner Museum, a stunning Venetian-style palace filled with art and lush courtyard gardens; the Boston Tea Party Ships & Museum, where you can relive the famous event that sparked the American Revolution; and the New England Aquarium, where you can get up close and personal with marine life from around the globe.
Outdoor Spaces: Parks and Greenery
The city offers plenty of green spaces to relax and unwind. Visit the Boston Common, the oldest public park in the United States, or take a stroll through the beautiful Public Garden, with its iconic swan boats and picturesque footbridge. You can also explore the Emerald Necklace, a chain of parks and greenways designed by landscape architect Frederick Law Olmsted, which includes the Arnold Arboretum, Jamaica Pond, and the Franklin Park Zoo.
Sports Culture: The Passionate Fans
Boston is home to some of the most passionate sports fans in the country. Catch a game at Fenway Park, the legendary home of the Boston Red Sox, or cheer on the Celtics and Bruins at TD Garden. You can also participate in the city's thriving sports culture by joining a local sports league or attending one of the many sports-related events that take place throughout the year.
Culinary Delights: Dining in Boston
The city's diverse food scene offers something for everyone. Enjoy fresh seafood at Union Oyster House, America's oldest continuously operating restaurant, or savor authentic Italian cuisine in the North End. From food trucks to fine dining establishments, you can find culinary delights that cater to every palate. Don't miss out on trying the iconic clam chowder, lobster rolls, and Boston cream pie while you're here.
Shopping Destinations
Boston offers a variety of shopping experiences, from high-end retailers to local boutiques. Indulge in some retail therapy at Newbury Street, where you'll find a mix of luxury brands and unique shops; Copley Place, a premier shopping destination featuring designer stores; or the Prudential Center, which includes a range of popular retailers. For a more local shopping experience, explore the various farmers' markets and artisanal stores scattered throughout the city.
Boston's Thriving Arts Scene
The city's vibrant arts community offers a diverse range of performances and exhibitions. Take in a show at the Boston Symphony Orchestra, a world-renowned institution known for its exceptional performances; the American Repertory Theater, which showcases innovative productions; or the Boston Ballet, which brings the beauty of dance to life. You can also visit galleries like the Institute of Contemporary Art and the Rose Art Museum to view cutting-edge artwork from both established and emerging artists.
Higher Education: Prestigious Institutions
Home to world-renowned institutions like Harvard University, the Massachusetts Institute of Technology (MIT), Boston University, and Boston College, Boston is a hub for higher education and cutting-edge research. These prestigious schools draw students from all over the world, contributing to the city's intellectual atmosphere and fostering a spirit of innovation.
Seasonal Events and Festivals
Boston hosts a variety of events throughout the year, such as the Boston Marathon, one of the world's oldest and most prestigious marathons; the St. Patrick's Day Parade, a lively celebration of Irish heritage; the Head of the Charles Regatta, a premier rowing competition that attracts competitors from around the world; and Boston Harborfest, a multi-day festival celebrating the city's maritime history. These unique experiences offer a glimpse into the city's vibrant culture and community spirit.
Day Trips and Excursions
There's plenty to explore beyond Boston's city limits. Take a day trip to nearby destinations like Cape Cod, with its beautiful beaches and charming coastal towns; Martha's Vineyard, a picturesque island known for its laid-back atmosphere; or the historic city of Salem, where you can learn about the infamous witch trials and explore its maritime heritage. Each destination offers a unique experience that complements your Boston adventures.
Conclusion: Embrace the Boston Experience
Boston is a city steeped in history, culture, and charm. With so much to see and do, you'll never run out of exciting adventures. As you settle into your new home, embrace the Boston experience, and make lasting memories in this incredible city. From its historic landmarks to its modern attractions, Boston offers a wealth of opportunities for exploration and enjoyment.