March 17, 2023
Moving to Boston: How to Find a Place to Live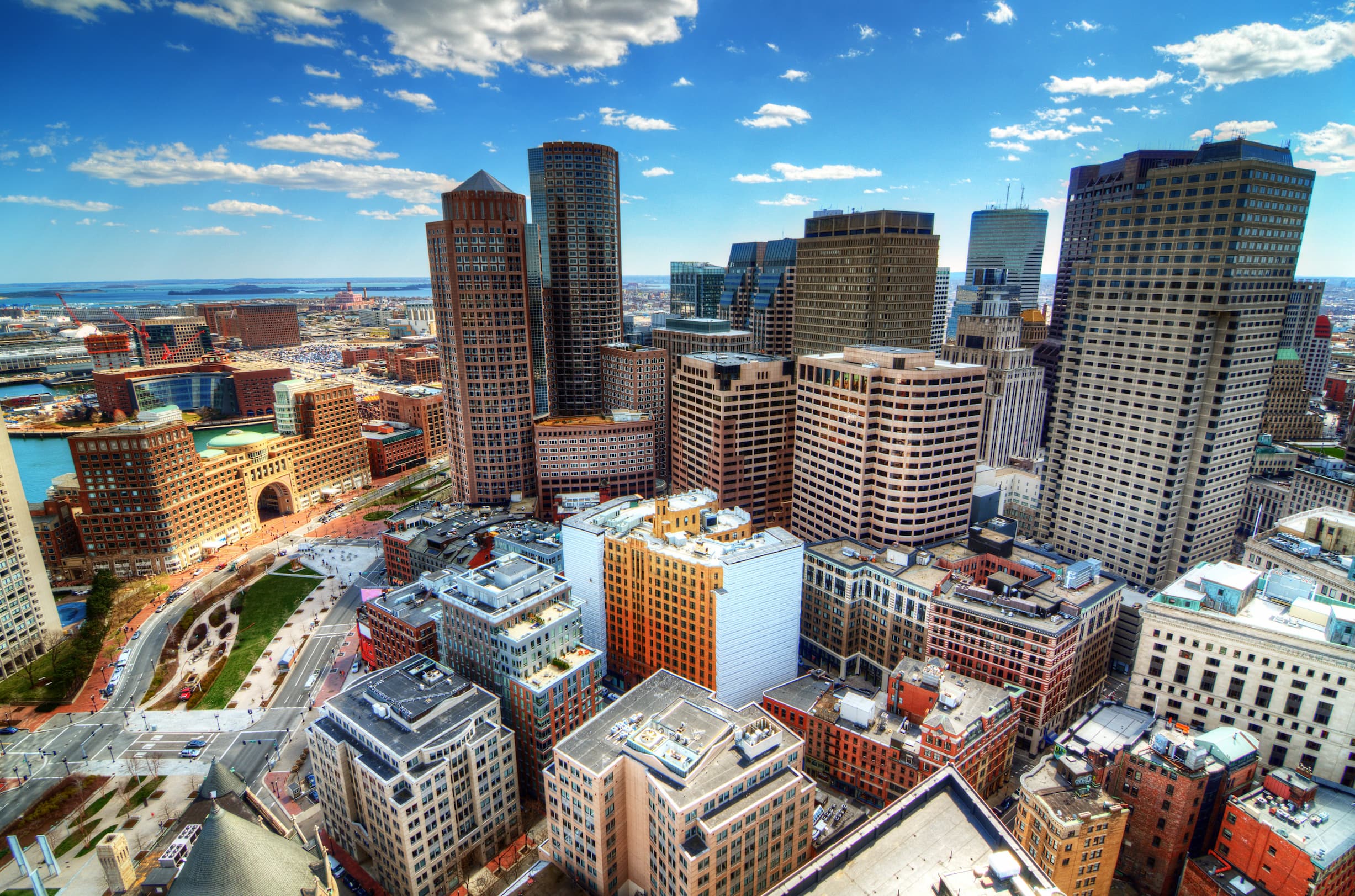 Boston, a city steeped in history and culture, attracts people from all walks of life. Moving to this vibrant city can be both exciting and challenging. In this article, we'll guide you through the process of finding a place to live in Boston. With the help of Born to Move, a professional moving company, you'll be able to start your new life in Boston with ease.
Understanding Boston's Neighborhoods
Before you start looking for a place to live, it's important to familiarize yourself with Boston's diverse neighborhoods. Each area has its unique charm, so consider your priorities and preferences when choosing where to live.
Downtown: For those who crave the hustle and bustle of city life, downtown Boston is the place to be. With its rich history, iconic landmarks, and plethora of dining options, there's always something to do.
Back Bay: Known for its Victorian brownstones, high-end shopping, and picturesque streets, Back Bay offers an upscale living experience.
South End: This trendy neighborhood is popular among young professionals and artists, offering a mix of modern condos, galleries, and cafes.
Beacon Hill: A historic and affluent area, Beacon Hill is characterized by its brick sidewalks, gas-lit lamps, and Federal-style row houses.
Cambridge: Home to Harvard University and MIT, Cambridge offers a mix of intellectual stimulation, entertainment, and diverse housing options.
Determining Your Budget
Finding the right place to live in Boston is also a matter of knowing your budget. The cost of living in this city can be high, so set a realistic budget based on your income and expenses. Keep in mind that rental prices vary significantly by neighborhood and property type.
Renting vs. Buying
When moving to Boston, it's essential to decide whether you want to rent or buy. Both options have their pros and cons, so weigh them carefully before making a decision.
Searching for a Place
Once you have a clear understanding of your ideal neighborhood and budget, it's time to start searching for a place to live. Here are some resources to help you in your search:
Online platforms: Websites like Zillow, Trulia, and Craigslist can be valuable tools for finding available properties in your desired area.
Real estate agents: Working with a local real estate agent can be helpful, as they have insider knowledge and connections to help you find your dream home.
Social media: Join local Facebook groups and follow neighborhood pages to stay informed about available properties and rental opportunities.
Networking: Let friends, family, and colleagues know you're looking for a place to live. They might have leads or know someone who is moving out.
Visiting Properties
When you've found some potential homes, schedule a visit to see them in person. Be sure to ask questions about the property, the neighborhood, and any potential issues.
Making a Decision
After visiting several properties, it's time to make a decision. Consider the following factors:
Location: Proximity to work, schools, and public transportation are essential factors to consider when choosing a place to live.
Amenities: Make a list of your must-haves, like in-unit laundry, a gym, or outdoor space, and prioritize properties that meet these criteria.
Safety: Research crime rates and talk to neighbors to get a feel for the safety of the area.
Budget: Don't forget to factor in the costs of utilities, parking, and any other expenses associated with the property.
Preparing for Your Move with Born to Move
Once you've found the perfect place to live, it's time to prepare for your move. Enlisting the help of a professional moving company like Born to Move can make the process smoother and less stressful. Here are some steps to ensure a successful move:
1. Planning Your Move
Create a timeline and checklist for your move, considering important tasks like packing, notifying service providers, and updating your address.
2. Sorting and Packing
Begin by decluttering and organizing your belongings. This is an opportunity to get rid of items you no longer need or use. Then, start packing your items, labeling boxes clearly to make unpacking easier.
3. Hiring a Professional Moving Company
Reach out to Born to Move to schedule your moving date and discuss the details of your move. Their team of professional movers will ensure a seamless transition to your new home in Boston.
4. Preparing Your New Home
Before moving in, take the time to clean and inspect your new home. This is also a good time to set up utilities and make any necessary repairs or updates.
5. Moving Day
On moving day, Born to Move will handle the heavy lifting, allowing you to focus on settling into your new home. Be sure to have a plan for unpacking and organizing your belongings.
6. Settling In
Take the time to familiarize yourself with your new neighborhood. Introduce yourself to neighbors, explore local attractions, and establish routines to make your new place feel like home.
Conclusion
Moving to Boston can be an exciting adventure, and finding the perfect place to live is an essential part of the process. With this guide and the help of Born to Move, you'll be well on your way to enjoying all that Boston has to offer.