March 22, 2023
Moving to Boston: How to Find the Right Schools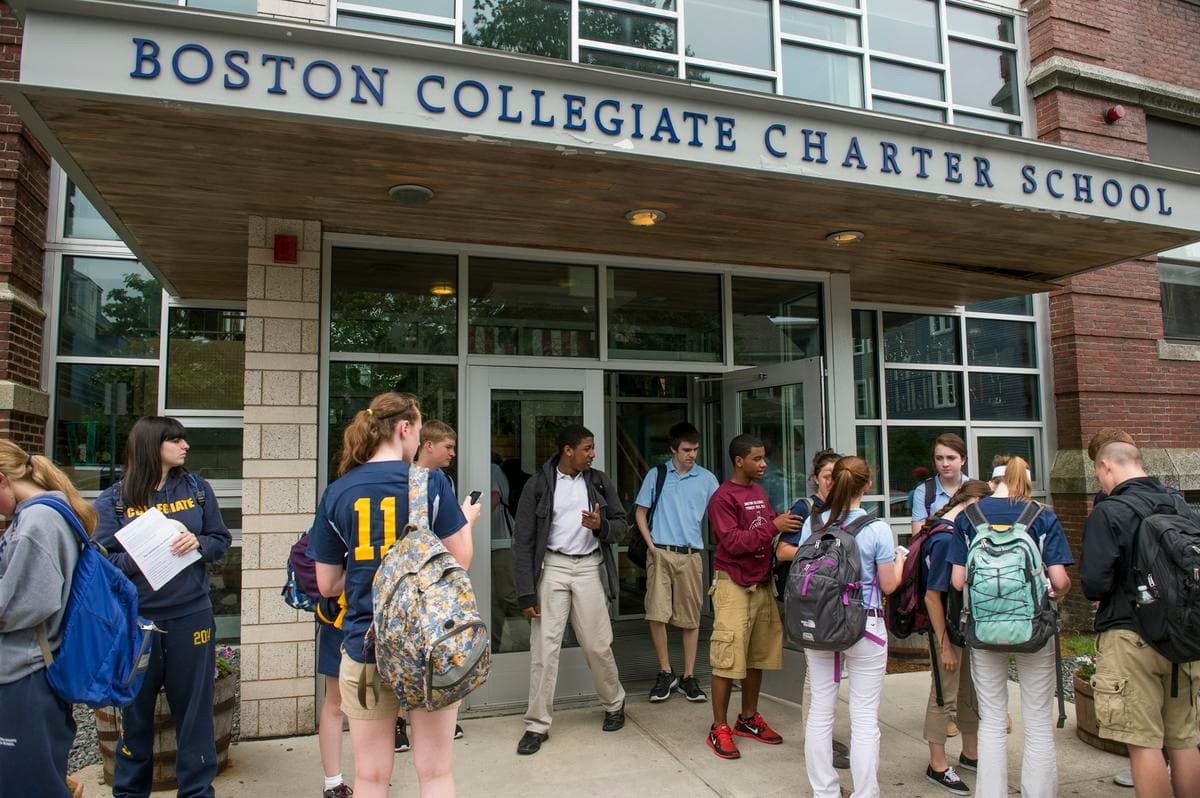 As a new chapter begins in your life, moving to Boston is an exciting prospect. Amidst the historic charm, vibrant culture, and thriving job market, one of the most important considerations for families is finding the right schools for their children. In this article, we'll provide a comprehensive guide to help you navigate the process and find the perfect educational fit for your family.
Understanding the Boston School System
Before delving into the details, it's crucial to understand the structure of the Boston school system. There are three main tiers: elementary, middle, and high schools. Additionally, Boston Public Schools (BPS) has an assignment system that determines which schools your child can attend based on your home address.
Public vs. Private Schools
When considering schooling options in Boston, you will face the decision between public and private schools. Here, we discuss the advantages and disadvantages of both.
Public Schools
Pros:
Free education
Diverse student population
Access to various programs and resources
Cons:
Limited choice based on the assignment system
Potential for overcrowding
Private Schools
Pros:
Smaller class sizes
Unique curriculum offerings
Greater flexibility in choosing a school
Cons:
Tuition fees
Limited financial aid availability
Top Boston Public Schools
Boston is home to many exceptional public schools. Some of the top-rated institutions include:
Boston Latin School
John D. O'Bryant School of Mathematics and Science
Boston Latin Academy
These schools are part of the Boston Public Schools' Exam Schools, which require an entrance exam for admission.
Top Boston Private Schools
If you're considering private education for your child, Boston offers a plethora of options. Here are some top-rated private schools in the area:
The Roxbury Latin School
The Winsor School
Noble and Greenough School
Choosing a Neighborhood
One of the most important factors when selecting a school is choosing the right neighborhood to call home. Research the school districts in various neighborhoods to ensure you're making an informed decision. Some popular family-friendly neighborhoods in Boston include:
Jamaica Plain
Roslindale
West Roxbury
Tips for a Successful School Search
As you embark on the journey to find the right school for your child, consider these helpful tips:
Start early – Begin researching and visiting schools as soon as possible.
Seek recommendations – Reach out to friends, family, or colleagues who have experience with Boston schools.
Visit schools – Attend open houses or schedule visits to get a firsthand experience of each school's environment.
Consider your child's needs – Reflect on your child's learning style, interests, and social needs to find the best match.
Specialized and Alternative Education Options
In addition to traditional public and private schools, Boston offers a range of specialized and alternative education options to cater to diverse learning needs and preferences.
Charter Schools
Charter schools are publicly funded but independently operated. They often have unique curriculums and teaching methods, providing an alternative to traditional public schools. Some of the top charter schools in Boston include:
Brooke Charter Schools
Boston Collegiate Charter School
Academy of the Pacific Rim Charter School
Magnet Schools
Magnet schools are public schools with specialized programs or curriculums, designed to attract a diverse student body from across the city. They often focus on specific subjects, such as the arts, technology, or STEM. Examples of magnet schools in Boston are:
Boston Arts Academy
Edward M. Kennedy Academy for Health Careers
New Mission High School
Montessori Schools
Montessori schools follow the educational philosophy developed by Dr. Maria Montessori, emphasizing hands-on, individualized learning experiences. Boston has several Montessori schools for parents seeking this type of education for their children. Some of them include:
Kingsley Montessori School
Boston Children's School
Adams Montessori School
Homeschooling and Co-ops
For families who prefer a more personalized education, homeschooling can be an attractive option. In Boston, there are homeschooling groups and cooperatives (co-ops) that provide support, resources, and social opportunities for homeschooling families. Examples of such groups are:
Advocates for Home Education in Massachusetts (AHEM)
Massachusetts Home Learning Association (MHLA)
Boston Area Homeschoolers' Queer-Straight Alliance
Final Thoughts
Finding the right school in Boston may seem overwhelming, but with thorough research and a clear understanding of your child's needs, you can make an informed decision. Take advantage of the diverse educational opportunities the city has to offer and trust that, with time and effort, you will find the perfect fit for your family.
Remember, our partner, Born to Move, is here to support you throughout your relocation process, from finding the right schools to ensuring a smooth transition to your new home in Boston.