March 19, 2023
Moving to Boston: How to Get Around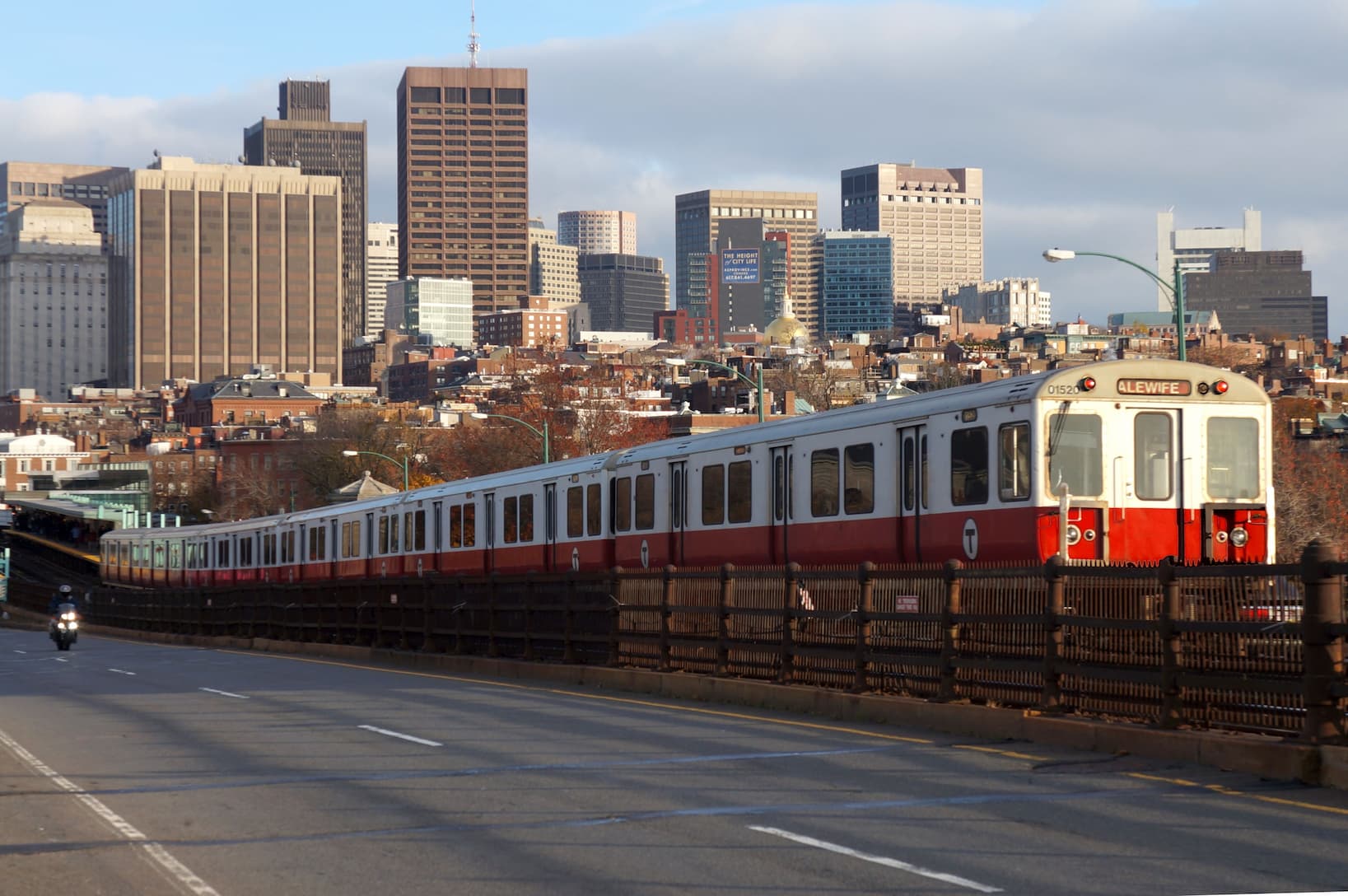 Moving to a new city can be both exciting and overwhelming. When it comes to moving to Boston, there's a lot to consider, particularly in terms of transportation. In this comprehensive guide, we'll explore various options for getting around Boston, with a special mention of Born to Move, a reliable moving company that can help you with your relocation.
Public Transportation in Boston: The MBTA
1. The Subway: The T
Boston's subway system, known as the T, is the most popular public transportation option in the city. With five lines (Red, Orange, Blue, Green, and Silver) serving different areas, it's easy to navigate and relatively affordable. The T operates from around 5:00 AM to 12:30 AM on weekdays and weekends, with frequent service during peak hours.
2. Buses
The MBTA operates an extensive bus network that complements the subway system, connecting various neighborhoods and providing access to places not served by the T. With over 170 bus routes, you'll find buses running throughout the city and even to some suburban areas. Buses accept the same payment methods as the T, including the CharlieCard and CharlieTicket.
3. Commuter Rail
For those living in suburban areas or working outside the city, the commuter rail is an ideal option, offering service to many towns and cities around Boston. The commuter rail is divided into five zones, with fares varying by distance. Monthly passes are available for frequent riders.
4. Ferries
Boston's ferry system provides scenic rides across the harbor, connecting the city with nearby islands and coastal communities. The ferry service includes routes to popular destinations like Hingham, Hull, and the Boston Harbor Islands. Fares vary by route, and discounts are available for seniors, people with disabilities, and children.
5. Accessibility
The MBTA strives to offer accessible services, with many stations, vehicles, and amenities designed for individuals with disabilities. The majority of subway and bus routes are accessible, and paratransit services are available through The RIDE program for those who cannot use conventional public transportation.
Driving and Parking in Boston
6. Navigating the Streets
Boston's winding streets and historic districts can be challenging for new drivers, but with patience and practice, you'll soon find your way around. Be prepared for narrow streets, one-way systems, and sudden turns. GPS and navigation apps can be helpful, but it's also essential to stay alert and pay attention to traffic signs and signals.
7. Parking
Parking in Boston can be difficult and expensive, so it's essential to research parking options and consider alternative transportation methods. On-street parking is available but often limited, and meters are enforced in many areas. Off-street parking garages and lots are also an option but can be costly, especially in popular neighborhoods or near attractions.
8. Car-Sharing Services
Car-sharing services like Zipcar provide a convenient alternative to owning a car, offering the flexibility of driving without the hassle of parking and maintenance. With vehicles located throughout the city, you can reserve a car for a few hours or a full day, making it perfect for errands or day trips.
Cycling and Walking
9. Bike Lanes and Shared Paths
Boston has been expanding its network of bike lanes and shared paths, making it easier and safer for cyclists to navigate the city. The city's bike infrastructure includes protected lanes, painted lanes, and shared lanes, as well as multi-use paths like the Charles River Esplanade and the Southwest Corridor Park.
10. Bike-Sharing Programs
Bluebikes, Boston's bike-sharing program, offers residents and visitors an affordable, eco-friendly way to get around. With hundreds of stations across the city and neighboring areas, you can easily pick up a bike, ride to your destination, and return the bike at any station. Single rides, monthly memberships, and discounted options are available to suit various needs.
11. Pedestrian-Friendly Areas
With its historic neighborhoods, scenic parks, and bustling squares, Boston is an ideal city for walking. The Freedom Trail, a 2.5-mile-long path, guides visitors through 16 historical sites, while the Rose Kennedy Greenway offers a relaxing oasis amidst the urban landscape. Other walkable areas include the North End, Beacon Hill, and the South End, all boasting unique charm and character.
Ride-Hailing Services
12. Uber and Lyft
Uber and Lyft are widely available in Boston, providing a convenient way to get around the city without relying on public transportation or personal vehicles. These apps connect you with nearby drivers who can take you to your destination, often at a lower cost than traditional taxis. Both services also offer shared rides, allowing you to split the cost with other passengers heading in the same direction.
13. Taxi Services
Traditional taxi services are also available in Boston, offering another option for those who prefer not to use ride-hailing apps. Taxis can be hailed on the street, found at designated taxi stands, or booked through phone or online services. Although generally more expensive than Uber or Lyft, taxis can be a convenient and reliable choice in certain situations.
Born to Move: Your Trusted Moving Partner
14. Expertise and Experience
Born to Move offers professional moving services to help make your transition to Boston smooth and stress-free. With a team of experienced movers who know the city inside and out, you can trust them to handle your belongings with care and efficiency. They specialize in local, long-distance, and even international moves, providing a seamless experience no matter your origin or destination.
15. Customized Solutions
Whether you're moving from another city, state, or country, Born to Move provides tailored solutions to meet your unique needs and budget. They offer packing and unpacking services, secure storage options, and specialized moving services for valuable or fragile items. Their team of experts will work with you to create a personalized moving plan, ensuring a hassle-free experience from start to finish.
16. Top-Notch Customer Service
At Born to Move, customer satisfaction is a top priority. Their dedicated team is always available to address any questions or concerns you may have throughout the moving process. With numerous positive reviews and a strong reputation for quality service, you can feel confident entrusting your move to this professional moving company.
Conclusion
Moving to Boston can be an exciting adventure, and with the right information and a trusted partner like Born to Move, you can confidently navigate the city's transportation options. From public transit to walking and cycling, there are plenty of ways to explore and enjoy everything Boston has to offer. As you settle into your new home and familiarize yourself with the city, you'll soon find the best ways to get around and make the most of your time in this vibrant, historic metropolis.