March 25, 2023
Moving to Boston: How to Navigate the MBTA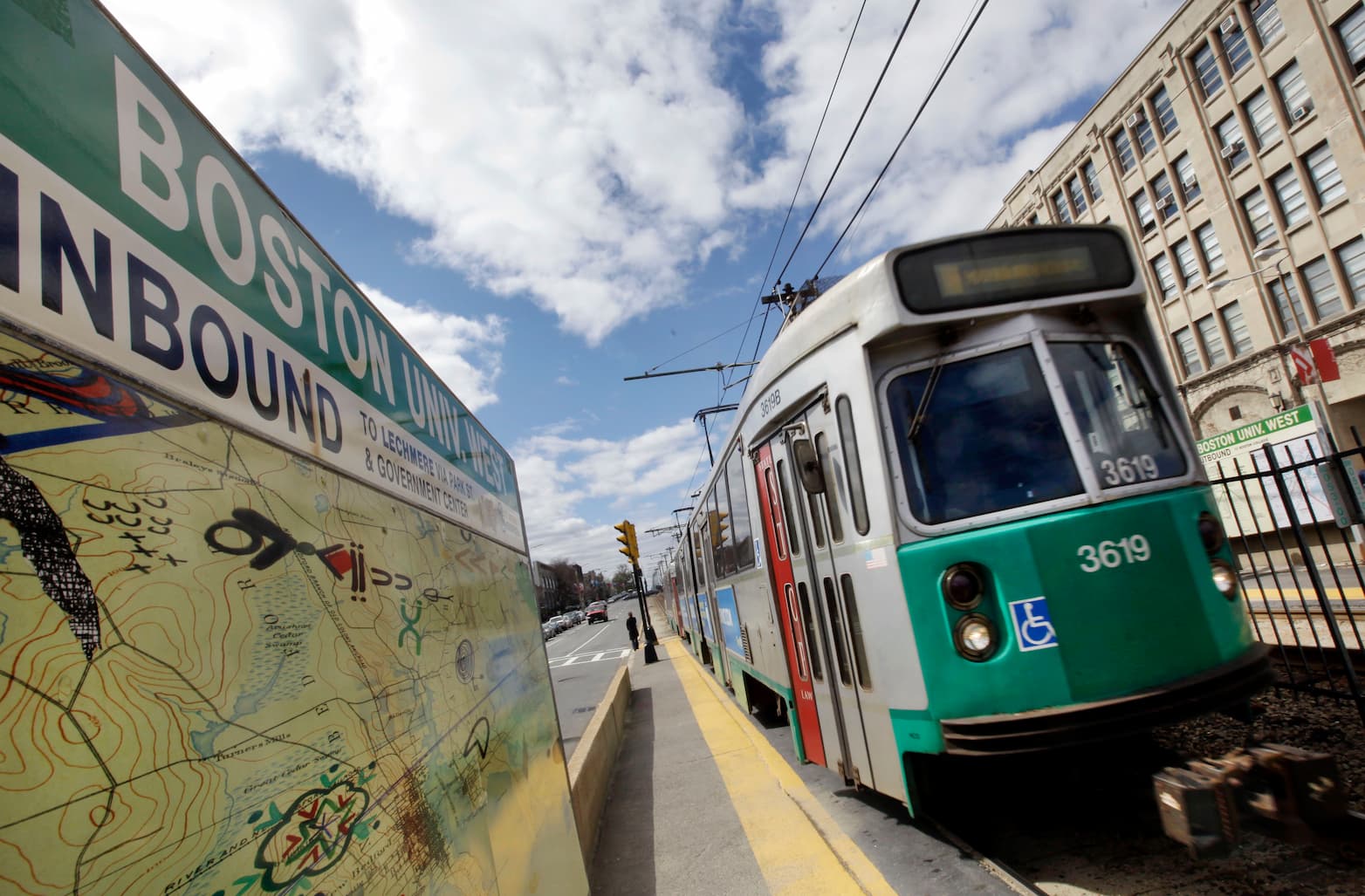 Boston is a vibrant and bustling city with a rich history and diverse neighborhoods. One of the key aspects of living in Boston is learning how to navigate the Massachusetts Bay Transportation Authority (MBTA), also known as the "T." The MBTA is the public transit system that serves the Greater Boston area, comprising subway, bus, commuter rail, and ferry services. In this article, we will guide you through using the MBTA to help you explore and enjoy all that Boston has to offer.
1. Familiarize yourself with the subway system
The subway, or the "T," is the backbone of Boston's public transportation system. It consists of five lines: Red, Orange, Blue, Green, and Silver.
1.1. Understand the subway lines
Each subway line serves different areas of the city and has distinct color-coded signage:
Red Line: Connects Cambridge to Dorchester, passing through downtown Boston.
Orange Line: Links Jamaica Plain to Malden, also passing through downtown.
Blue Line: Connects East Boston and Revere to downtown.
Green Line: A light rail system with four branches (B, C, D, and E) that serves various neighborhoods in Boston and the suburbs.
Silver Line: A bus rapid transit system with two main branches, connecting downtown to the waterfront and Logan Airport.
1.2. Locate subway stations
Subway stations are marked with a "T" logo and color-coded signs. Use a subway map or a navigation app to find the nearest station and plan your route.
2. Explore the bus system
The MBTA bus system complements the subway network and provides extensive coverage throughout the city and surrounding areas.
2.1. Learn the bus routes
With over 170 bus routes, it's essential to familiarize yourself with the routes that serve your neighborhood and frequently visited destinations. Bus route maps and schedules are available on the MBTA website and in Google Maps.
2.2. Track real-time bus arrivals
Use the MBTA's official transit app or third-party transit apps to track real-time bus arrivals and plan your trip efficiently.
3. Utilize the commuter rail and ferry services
For longer trips or travel outside of the city, consider the MBTA's commuter rail and ferry services.
3.1. Commuter rail
The commuter rail connects Boston to surrounding cities and towns, with North Station, South Station, and Back Bay Station as the main hubs. Check the MBTA website for schedules and fare information.
3.2. Ferry services
Ferry services provide an alternative mode of transportation, connecting downtown Boston to nearby coastal communities and the Boston Harbor Islands. Visit the MBTA website for ferry schedules and routes.
4. Purchase fares and passes
Before using the MBTA, you'll need to purchase fares or passes.
4.1. CharlieCard and CharlieTicket
The MBTA uses a smart card called the CharlieCard, which can be loaded with stored value or a monthly pass. Alternatively, you can purchase a paper CharlieTicket for single or multi-ride use. CharlieCards can be obtained at major subway stations or select retail locations, while CharlieTickets can be purchased at ticket vending machines in subway stations.
4.2. Fare options
Consider your transit needs to determine the most cost-effective fare option. Options include pay-per-ride, 5-day flex passes, and monthly passes. Reduced fare options are available for seniors, people with disabilities, and youth.
5. Tips for navigating the MBTA
Keep these tips in mind to make your MBTA experience smoother:
Check service alerts for delays, closures, or schedule changes before planning your trip.
Use transit apps or the MBTA website to plan your route and track real-time arrivals.
During peak hours, allow extra time for travel, as trains and buses may be crowded.
Be aware of your surroundings and follow MBTA etiquette, such as standing to the right on escalators and allowing passengers to exit before boarding.
Familiarize yourself with accessibility features, including elevators and ramps, if needed.
Keep your CharlieCard or CharlieTicket handy for quick access at fare gates and on buses.
6. Exploring Boston using the MBTA
The MBTA makes it easy to explore Boston's many attractions, neighborhoods, and events. Here are some popular destinations and their nearest subway stations:
Fenway Park: Take the Green Line B or C branch to Kenmore Station.
New England Aquarium: Ride the Blue Line to Aquarium Station.
Museum of Fine Arts: Use the Green Line E branch and get off at Museum of Fine Arts Station.
Freedom Trail: Start at Park Street Station on the Red or Green Line and follow the trail through downtown Boston.
North End and Quincy Market: Take the Green or Orange Line to Haymarket Station.
Conclusion
Moving to Boston and navigating the MBTA can seem overwhelming at first, but with a bit of research and practice, you'll quickly become adept at using the subway, bus, commuter rail, and ferry services. By mastering the MBTA, you'll not only save time and money on transportation but also gain access to the diverse neighborhoods, attractions, and experiences that make Boston an exciting and dynamic city to call home.