March 20, 2023
The Best Boston Beaches to Visit After Your Move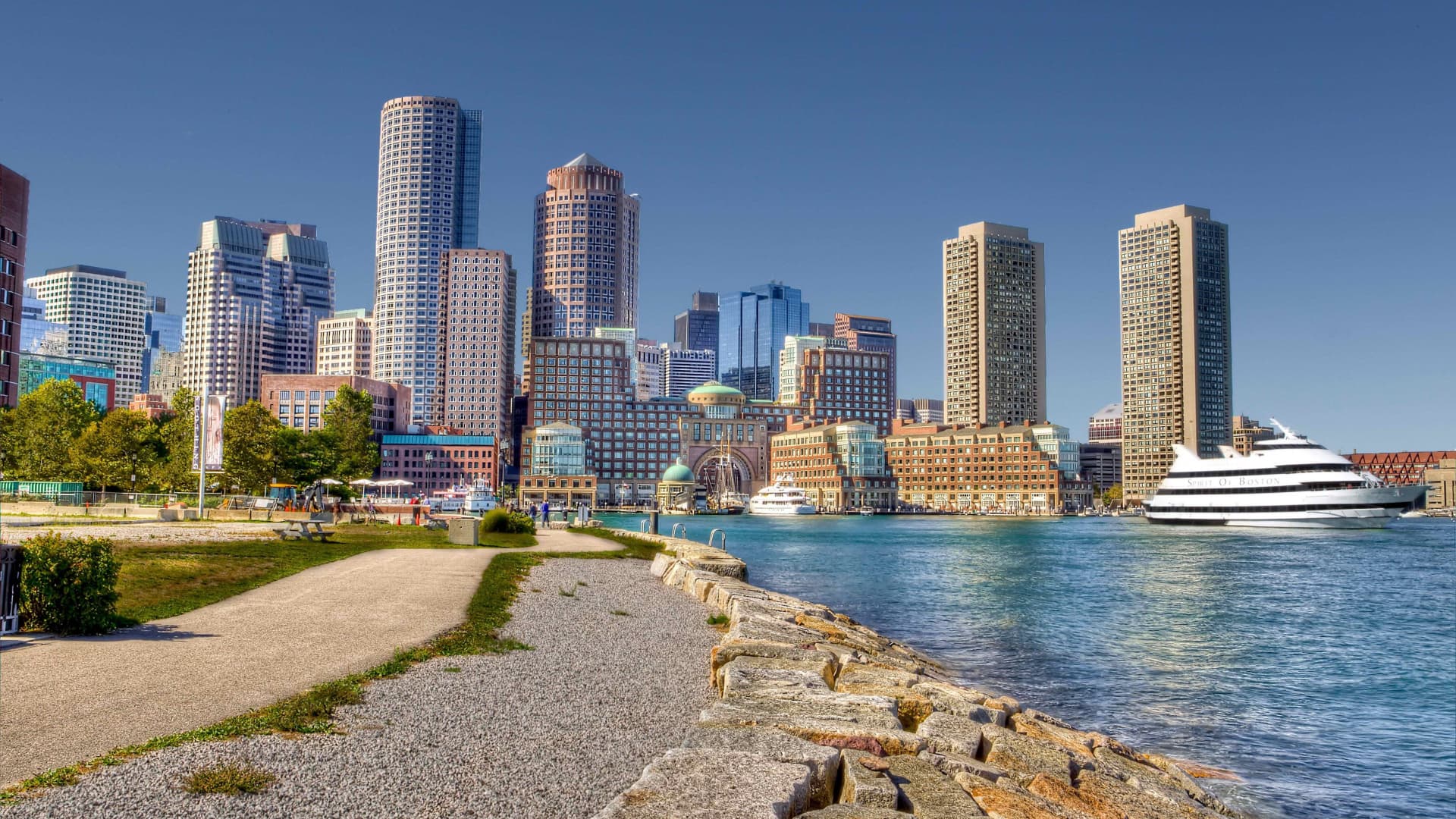 When you've just moved to a new city, it's essential to explore and familiarize yourself with the local attractions. In this article, we'll introduce you to the best beaches around Boston, perfect for relaxing after your big move with Born to Move. From family-friendly spots to hidden gems, there's a beach for everyone in this beautiful coastal city.
1. Revere Beach: America's First Public Beach
A Storied History
Revere Beach, established in 1896, holds the title of America's first public beach. With its long stretch of shoreline and beautiful views, it's a must-visit destination for anyone new to the area.
Activities and Amenities
From sunbathing to swimming, Revere Beach offers a variety of activities. In addition to its beautiful beachfront, visitors can enjoy its bustling boardwalk, delicious food trucks, and lively events throughout the year.
2. Carson Beach: A Picturesque Escape in South Boston
A Scenic Retreat
Carson Beach, situated in the heart of South Boston, boasts a beautiful view of the Boston skyline. Its well-maintained landscape and peaceful atmosphere make it a popular destination for locals and newcomers alike.
Top Features
The beach offers various amenities, such as volleyball courts, picnic areas, and a playground for children. Its convenient location near the JFK/UMass T station also makes it easily accessible by public transportation.
3. Castle Island Beach: Rich in History and Beauty
Historic Landmark
Located on Castle Island, this beach is a must-visit spot for history buffs. The island houses Fort Independence, a historic landmark that played a crucial role in American history.
Beach and Park
Castle Island Beach offers not only sandy shores but also a lovely park, perfect for picnics and family gatherings. The area also features a paved walking path, providing breathtaking views of the harbor and skyline.
4. Constitution Beach: East Boston's Hidden Gem
An Urban Oasis
Constitution Beach is a serene getaway nestled in East Boston. Its sandy shores and calm waters make it an ideal spot for relaxation after a busy day of moving.
Facilities and Accessibility
The beach is equipped with a playground, tennis and basketball courts, and a baseball field. Its close proximity to the Orient Heights T station makes it easy for anyone to visit.
5. Spectacle Island: A Beach Adventure Awaits
Nature and Adventure
Spectacle Island, part of the Boston Harbor Islands, offers a unique beach experience. Accessible by ferry, this island provides visitors with an adventurous day trip full of hiking, swimming, and stunning views.
Outdoor Activities
In addition to its sandy beach, Spectacle Island offers various outdoor activities, such as hiking trails and guided tours. Its location in the harbor ensures a refreshing escape from the hustle and bustle of the city.
6. M Street Beach: A Trendy South Boston Destination
A Local Favorite
M Street Beach, located in South Boston, has become a favorite hangout for young professionals and fitness enthusiasts. Its lively atmosphere and stunning views make it a top choice for socializing and outdoor activities.
Recreational Options
The beach offers a wide range of recreational activities, including paddleboarding, beach volleyball, and yoga. Its crystal-clear waters and clean sands also make it an excellent spot for sunbathing and swimming.
7. Nantasket Beach: A Classic New England Experience
A Quintessential Beach Destination
Nantasket Beach, situated in Hull, is a classic New England beach destination. With its expansive shoreline, historic attractions, and charming atmosphere, it's no wonder this beach has been a favorite among locals and visitors alike for generations.
Attractions and Activities
Nantasket Beach is home to a beautiful boardwalk that offers dining, shopping, and entertainment options. For thrill-seekers, the historic Paragon Carousel is a must-visit attraction. You can also partake in water sports or simply lounge on the soft sands while soaking up the sun.
8. Singing Beach: A Musical Marvel in Manchester-by-the-Sea
A Unique Phenomenon
Singing Beach, located in the quaint town of Manchester-by-the-Sea, is famous for its unique "singing" sand. When you walk along the shore, the sand produces a distinctive sound, adding a touch of magic to your beach day.
Activities and Relaxation
Singing Beach is perfect for a relaxing day trip or a fun-filled family outing. With its clear waters and beautiful surroundings, you can enjoy swimming, sunbathing, or exploring the charming nearby town.
9. Nahant Beach: A Serene Seaside Sanctuary
A Peaceful Getaway
Nahant Beach, situated on the Nahant Peninsula, is known for its serene atmosphere and stunning vistas. This long, sandy beach provides a peaceful escape from the bustling city life.
Recreational Opportunities
Visitors can enjoy various activities, such as windsurfing, kiteboarding, and birdwatching. The beach is also equipped with a playground, making it a family-friendly destination.
10. Plum Island Beach: A Nature Lover's Paradise
A Biodiverse Ecosystem
Plum Island Beach, located in the Parker River National Wildlife Refuge, is a haven for nature enthusiasts. The area boasts diverse ecosystems and is home to a wide variety of flora and fauna.
Wildlife and Exploration
Birdwatching, fishing, and wildlife spotting are just a few of the activities that make Plum Island Beach a unique destination. Whether you're an experienced naturalist or simply enjoy the beauty of nature, this beach offers an unforgettable experience.
Conclusion: Dive into Boston's Beach Scene
Boston's beaches offer something for everyone, from history buffs to adventure seekers and nature lovers. As you settle into your new home, make sure to explore these beautiful coastal gems. After a successful move with Born to Move, you deserve some relaxation and fun in the sun.