March 16, 2023
The Best Boston Parks to Visit After Your Move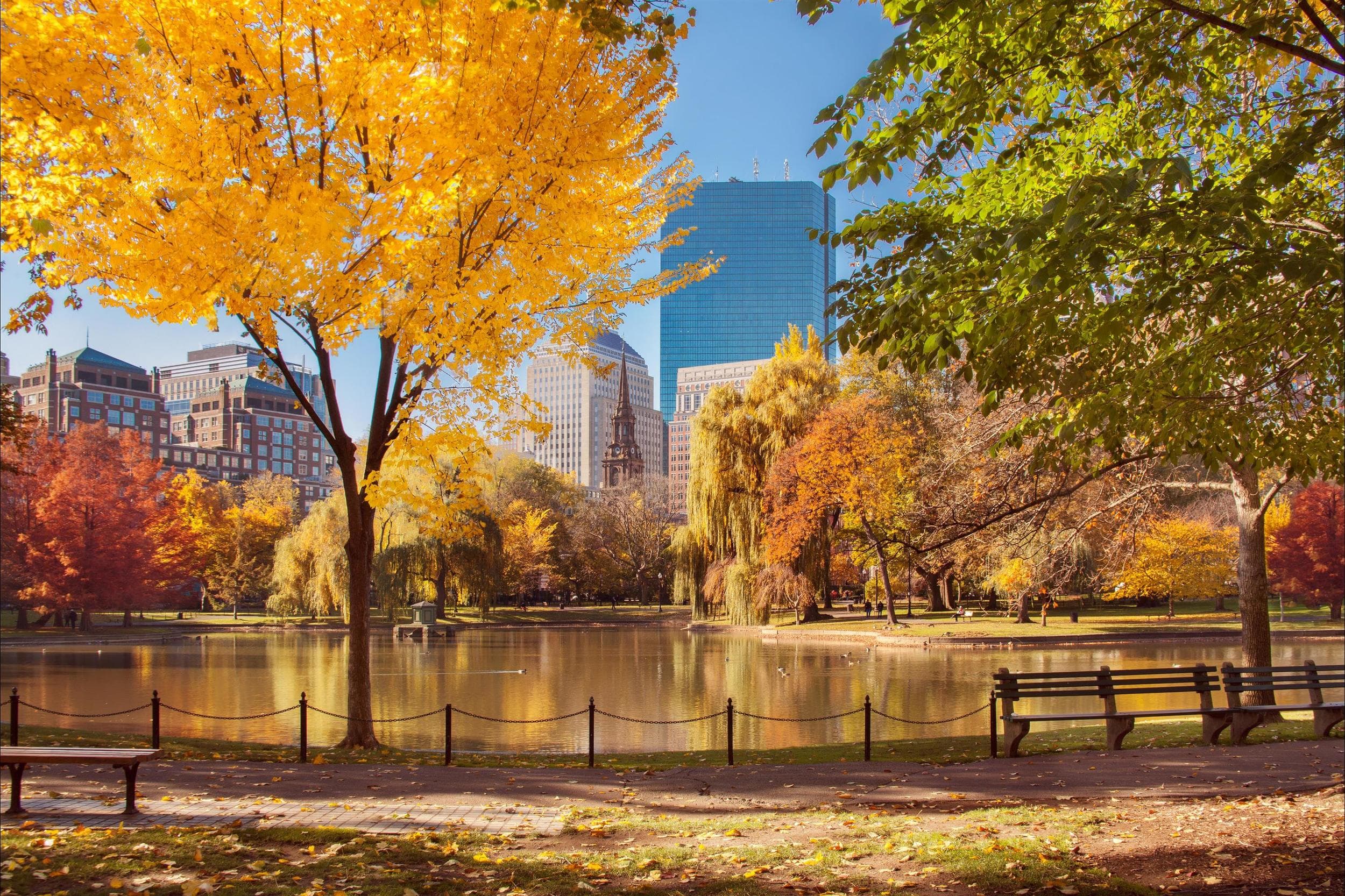 Moving to a new city can be an exhilarating and exhausting experience. After settling into your new home with the help of Born to Move, you'll likely be eager to explore your surroundings. Boston, Massachusetts, is a city with a rich history and vibrant culture. One of the best ways to appreciate its beauty is by visiting its numerous parks. In this article, we'll introduce you to the best Boston parks you should visit after your move.
1. Boston Common
A Historic Gem in the Heart of the City
Established in 1634, Boston Common is the oldest public park in the United States. This 50-acre park is a green oasis in the bustling city center, offering a serene space for relaxation and recreation. Enjoy a leisurely stroll, take in an outdoor performance, or simply savor a picnic lunch under the shade of a tree.
2. The Esplanade
A Riverside Retreat
The Esplanade is a 3-mile long linear park along the Charles River. The park's picturesque location provides ample opportunities for leisurely walks, bike rides, or even a scenic run. Be sure to catch one of the many outdoor concerts during the warmer months, or relax in a hammock at the Esplanade's "Hammock Grove."
3. The Arnold Arboretum
A Lush Botanical Wonderland
Managed by Harvard University, the Arnold Arboretum is a 281-acre living museum of trees, shrubs, and vines. Its diverse collection of plants offers a unique opportunity for visitors to learn about and appreciate the natural world. Don't miss the stunning lilac display in May, or the brilliant fall foliage in October.
4. The Rose Kennedy Greenway
Urban Green Space and Public Art
This 1.5-mile long park connects several Boston neighborhoods and serves as a symbol of urban renewal. The Rose Kennedy Greenway is home to a variety of public art installations, food trucks, and seasonal markets. Enjoy the whimsical carousel, fountains, and lush gardens as you explore this vibrant urban park.
5. Franklin Park
Boston's Largest Park
Designed by Frederick Law Olmsted, Franklin Park is the largest park in Boston, spanning over 500 acres. The park includes a golf course, a zoo, and various recreational facilities. It's an ideal spot for hiking, birdwatching, or enjoying a family picnic.
6. Christopher Columbus Waterfront Park
A Seaside Sanctuary
Located along the Boston Harbor, Christopher Columbus Waterfront Park is a popular destination for both locals and tourists. The park's picturesque views, playground, and water features make it a great spot for a relaxing stroll or a fun family outing.
7. The Fens
A Natural Oasis in the City
Part of the Emerald Necklace, The Fens is a picturesque park featuring marshlands, gardens, and walking paths. The park is also home to the Kelleher Rose Garden and the historic Fenway Victory Gardens, the oldest continuously operating World War II victory gardens in the United States.
8. Castle Island
History and Scenic Views
Castle Island is a 22-acre waterfront park that offers a mix of history and recreation. The park is home to Fort Independence, a historic site dating back to the Revolutionary War. Take a guided tour, enjoy the walking paths, or simply relax on the beach.
9. Jamaica Pond
A Tranquil Retreat
Part of the Emerald Necklace park system, Jamaica Pond is a 60-acre body of water surrounded by a 1.5-mile walking path. The pond is a popular spot for boating, fishing, and birdwatching. Take a leisurely walk, rent a sailboat, or simply enjoy the natural beauty of this serene park.
10. Boston Harbor Islands National and State Park
A Coastal Adventure
This unique park consists of 34 islands and peninsulas scattered throughout Boston Harbor. Accessible by ferry, the Boston Harbor Islands offer a variety of outdoor activities, from hiking and picnicking to exploring historic sites like Fort Warren. Take in the breathtaking views of the city skyline or simply unwind on a secluded beach.
11. Larz Anderson Park
A Historic Estate with Sweeping Views
Once a private estate, Larz Anderson Park now spans 64 acres and offers sweeping views of the Boston skyline. The park features a pond, walking paths, and an auto museum housed in the former carriage house. It's an ideal spot for picnicking, playing sports, or simply taking in the scenery.
12. Paul Revere Park
A Tribute to an American Icon
Located in the Charlestown neighborhood, Paul Revere Park is a tribute to the famous patriot. The park features a playground, basketball courts, and a stunning view of the Zakim Bridge. Enjoy the peaceful atmosphere while learning about the area's rich history.
13. East Boston Greenway
A Reclaimed Urban Green Space
Once a series of abandoned rail lines, the East Boston Greenway is now a 3-mile-long linear park that connects several neighborhoods. The greenway offers a variety of recreational opportunities, including playgrounds, community gardens, and walking paths. It's a perfect example of urban revitalization and a great place to explore on foot or by bike.
14. Fresh Pond Reservation
A Natural Reservoir and Recreation Area
Fresh Pond Reservation is a 162-acre park in Cambridge, just outside of Boston. The park surrounds a natural reservoir that supplies drinking water to the city. With its 2.25-mile perimeter path, numerous trails, and wildlife habitats, it's a popular destination for walking, jogging, and birdwatching.
15. Southwest Corridor Park
A Community-Oriented Urban Park
Stretching from the Back Bay to Forest Hills, Southwest Corridor Park is a 4.7-mile linear park that serves as a hub for community events and recreation. The park features playgrounds, community gardens, basketball courts, and walking paths. It's an ideal spot to enjoy a range of outdoor activities and engage with the local community.
Conclusion
Boston is a city that offers a diverse array of parks for residents and visitors to enjoy. Whether you're seeking a quiet retreat, a historical site, or an urban oasis, you're sure to find the perfect park to explore. Remember, after your move with Born to Move, take the time to unwind and discover the natural beauty that Boston has to offer.