March 23, 2023
The Best Boston Sports Teams to Cheer for After Your Move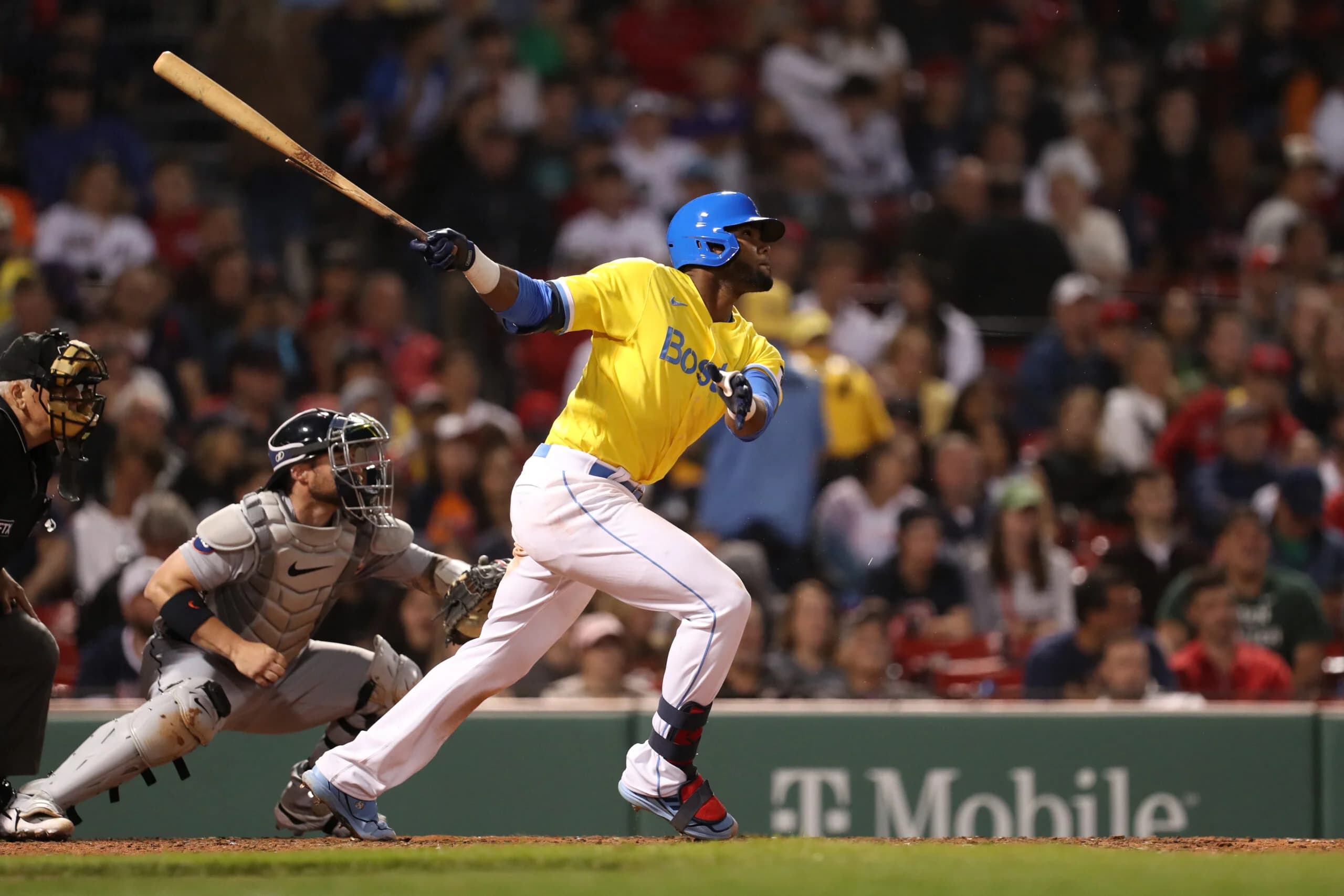 First off, congratulations on your recent move to Boston! With the help of Born to Move, we're sure your relocation process was seamless. Now it's time to settle in and delve into the city's rich sports culture, which is home to a plethora of successful teams and passionate fans. Ready to embark on an exciting journey? Let's begin!
A Storied Sports Legacy: The City of Champions
As a newcomer, it's essential to familiarize yourself with the history and achievements of Boston's sports teams. This section provides an in-depth overview of the city's sports legacy, offering insights into each team's origins, iconic moments, and statistics.
1. Boston Red Sox: The Heartbeat of Fenway
Founded in 1901, the Red Sox are the city's cherished Major League Baseball (MLB) team. With nine World Series titles (as of 2021), they boast a rich history of success. Fenway Park, their home field since 1912, is an iconic landmark where generations of fans have gathered.
Key Statistics:
First World Series title: 1903
Most recent title: 2018
Legendary players: Ted Williams, Carl Yastrzemski, David Ortiz
2. New England Patriots: A Dynasty of Excellence
Established in 1960, the New England Patriots have evolved into a National Football League (NFL) powerhouse. They've won six Super Bowl titles (as of 2021), thanks in large part to the iconic duo of coach Bill Belichick and quarterback Tom Brady.
Key Statistics:
First Super Bowl title: 2001 (XXXVI)
Most recent title: 2018 (LIII)
Legendary players: Tom Brady, Rob Gronkowski, Tedy Bruschi
3. Boston Celtics: The NBA's Green Giants
One of the most successful franchises in the National Basketball Association (NBA), the Boston Celtics were founded in 1946. With 17 championships to their name (as of 2021), they are synonymous with basketball greatness.
Key Statistics:
First NBA Championship: 1957
Most recent title: 2008
Legendary players: Bill Russell, Larry Bird, Paul Pierce
4. Boston Bruins: A Roaring Presence on Ice
Founded in 1924, the Bruins are one of the Original Six NHL teams and have built a strong legacy in the National Hockey League (NHL). They have captured the Stanley Cup six times (as of 2021) and continue to be a force on the ice.
Key Statistics:
First Stanley Cup title: 1929
Most recent title: 2011
Legendary players: Bobby Orr, Ray Bourque, Patrice Bergeron
5. New England Revolution: Fueling Soccer Passion
The New England Revolution, founded in 1995, represents Boston in Major League Soccer (MLS). Though they have yet to secure an MLS Cup (as of 2021), their passionate fan base remains optimistic about the team's future success.
Key Statistics:
Playoff appearances: 15 (as of 2021)
Best MLS Cup finish: Runners-up (2002, 2005, 2006, 2007, 2014)
Legendary players: Taylor Twellman, Shalrie Joseph, Matt Reis
Discovering Your Favorite Teams: A Comprehensive Guide to Picking the Perfect Match
Embarking on your journey as a Boston sports fan involves finding the teams that resonate with you the most. This section provides an in-depth guide to selecting your favorite teams based on various factors that contribute to a dynamic and memorable fan experience.
1. Assess Your Passion for Different Sports
Evaluate which sports interest you the most and match your enthusiasm with the respective Boston teams. Your personal connection to a specific sport will significantly impact your fan experience.
2. Weigh Seasonal Factors and Diversify Your Interests
Boston's sports teams operate during different seasons. By supporting teams that play at various times throughout the year, you can maintain a consistent level of excitement and stay engaged in the city's sports scene year-round.
3. Consider Team Performance and Historical Success
While past success isn't a guarantee of future triumphs, teams with a strong track record can offer exhilarating moments and a sense of pride. Research each team's achievements, playoff runs, and championship titles to gauge their potential for continued success.
4. Evaluate Stadium Accessibility and Transportation Options
The ease of reaching a team's venue can impact your willingness to attend games. Examine each team's stadium location, public transportation options, and parking availability to determine which ones offer the most convenience.
5. Explore Team Cultures and Fan Communities
Each team has its own unique culture and fan base. Attend games or watch them on TV to gauge the atmosphere and camaraderie among fans. You might find yourself drawn to a specific team based on their fans' passion, traditions, or sense of humor.
Creating Lasting Memories: The Ultimate Fan Guide to Live Game Experiences
Attending live games is a quintessential part of being a Boston sports fan. These tips will help you maximize your enjoyment and create unforgettable memories when watching your favorite teams in action.
1. Choose Games with High Stakes or Unique Events
Look for matchups with playoff implications, intense rivalries, or special promotions. These games often provide heightened excitement and unforgettable moments.
2. Plan an Immersive Game-Day Experience
Arrive early to soak in the pre-game atmosphere, participate in fan festivities, and explore the stadium's historical features. This will enhance your overall experience and create a deeper connection with your chosen teams.
3. Connect with Fellow Fans
Strike up conversations with fans seated nearby, join in on chants, or participate in friendly banter. Building relationships with fellow fans can make your live game experience more enjoyable and foster a sense of community.
4. Discover Local Sports Traditions and Rituals
Each Boston team has unique customs and rituals that fans observe during games. Learn these traditions to fully participate in the game-day experience and create lasting memories.
Becoming Part of the Boston Sports Family: In-Depth Tips for Newcomers
As you settle into your new city and begin supporting local teams, consider these strategies to deepen your connection with Boston's sports community:
1. Attend Live Broadcast Events and Viewing Parties
Many local bars and restaurants host live game broadcasts and viewing parties. These events provide a fun, communal atmosphere to watch games with fellow fans and make new friends.
2. Volunteer for Team-Related Community Initiatives
Sports teams often organize charitable events or community outreach programs. By volunteering, you can contribute to a positive impact on the city while connecting with other fans who share your passion for the team and its values.
3. Explore Team-Specific Media Content and Literature
Delve into documentaries, books, and articles that highlight your chosen teams' histories, iconic moments, and behind-the-scenes stories. This will deepen your understanding and appreciation of the teams and their legacies.
4. Attend Fan Festivals and Special Events
Many teams organize fan festivals, open practices, and autograph sessions throughout the year. These events offer unique opportunities to interact with players and coaches, gain insights into the teams, and strengthen your bond with fellow fans.
5. Engage in Thoughtful Sports Debates and Conversations
Join online forums, social media groups, or attend local sports events to engage in discussions and debates about your favorite teams. These interactions can enhance your knowledge, challenge your perspectives, and foster camaraderie among fans.
6. Learn About Iconic Rivalries and Their Origins
Understanding the origins and history of your teams' rivalries will enrich your fan experience. When you know the stories behind these intense matchups, you'll feel more invested in the games and connected to the long-standing traditions of Boston sports.
7. Share Your Passion for Sports with Family and Friends
Introduce your loved ones to your favorite teams and invite them to join you in supporting them. Sharing your passion for sports with others can create lasting memories, strengthen your relationships, and expand your network of fellow fans.
Conclusion: Embrace the Excitement and Join the Boston Sports Family
Your journey as a Boston sports fan is bound to be exhilarating, as you immerse yourself in the city's vibrant sports culture, connect with fellow fans, and create lasting memories. By following these tips and diving headfirst into the world of Boston sports, you'll quickly feel at home in your new city and become a proud, informed fan of your chosen teams.