March 28, 2023
The Most Common Mistakes to Avoid When Moving to Boston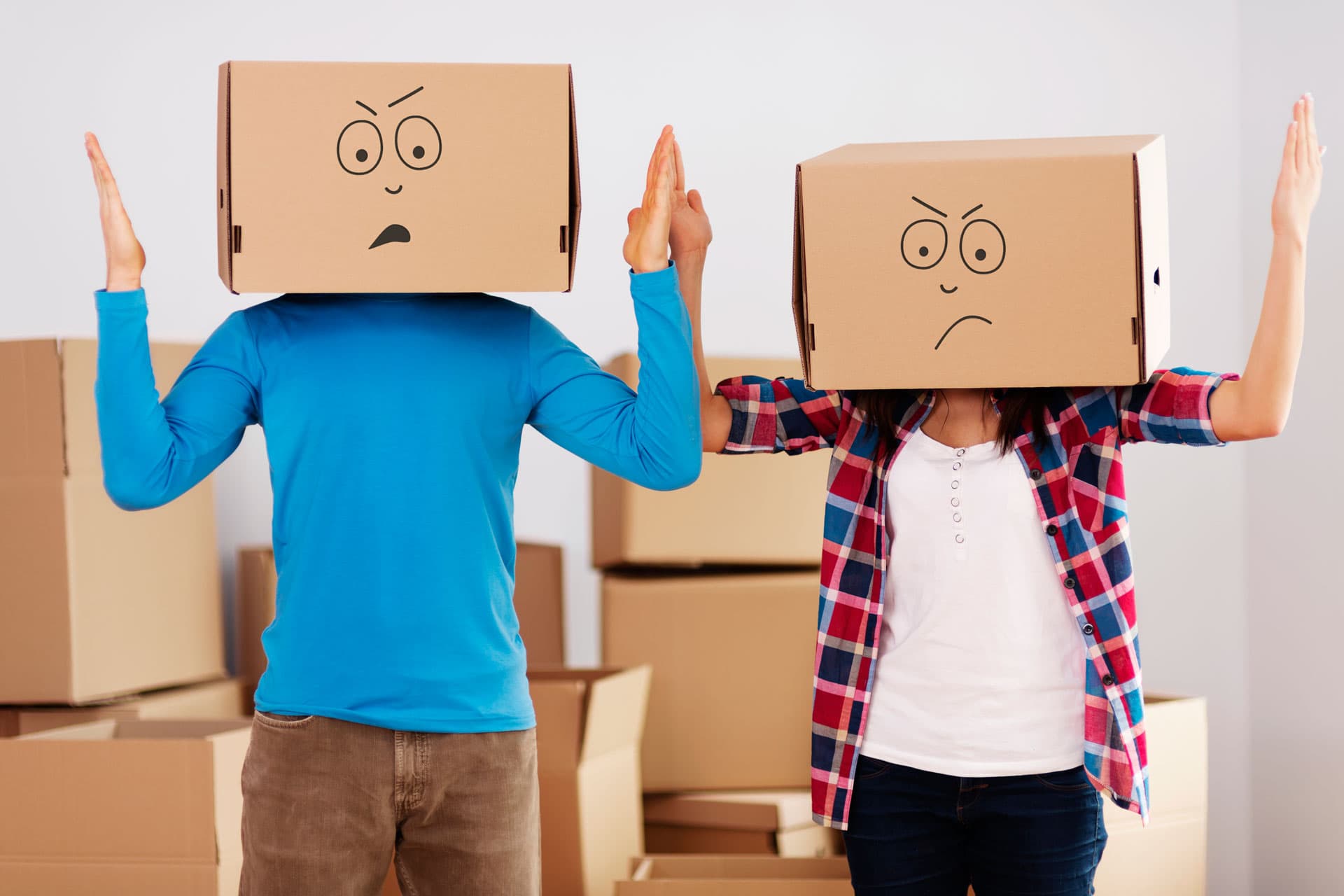 Ah, Boston, city of champions, history, and clam chowder. If you're planning to move to this fantastic city, you're in for a treat. However, Boston can be a challenging place to navigate for newcomers. To ensure a smooth transition, it's essential to be aware of some common mistakes people make when moving to the city. In this article, we'll cover ten common errors you should avoid when relocating to Boston.
Mistake 1: Not Researching Neighborhoods
Boston has a diverse mix of neighborhoods, each with its own unique charm and character. Don't make the mistake of moving to an area that doesn't fit your lifestyle or preferences. Spend time researching neighborhoods like Beacon Hill, Back Bay, South End, and Jamaica Plain to find the right fit for you. Consider factors such as safety, walkability, nearby amenities, and proximity to work or school.
Mistake 2: Ignoring Public Transportation
Boston's public transportation system, the MBTA (or "T" as locals call it), is a vital part of city life. Ignoring the T when choosing your new home can lead to a long, frustrating commute. Make sure to familiarize yourself with the T's various lines and how they connect to your neighborhood, work, or school. A well-connected location can make your life in Boston significantly easier.
Mistake 3: Underestimating Boston's Cost of Living
Boston is an expensive city, with a cost of living well above the national average. Be prepared for higher rent, grocery, and transportation expenses. Make a budget and stick to it, and don't forget to factor in the cost of utilities, parking, and other essentials.
Mistake 4: Failing to Prepare for the Weather
Boston's weather can be unpredictable, with freezing winters and sweltering summers. Don't underestimate the importance of preparing for the city's weather conditions. Invest in a high-quality winter coat, waterproof boots, and warm clothing for the colder months. Likewise, make sure your new home has adequate cooling solutions for the summer heat.
Mistake 5: Neglecting Rental Regulations
Boston has several rental regulations in place to protect tenants, but not being aware of them can put you at a disadvantage.
Rent Control: Although rent control is no longer in effect, some older leases may still be rent-controlled. Understanding the terms of your lease is essential.
Security Deposits: In Boston, security deposits cannot exceed one month's rent, and landlords must provide a receipt and store the deposit in a separate, interest-bearing account.
Lead Paint Disclosure: If your apartment was built before 1978, your landlord is required to disclose any known lead paint hazards to you.
Mistake 6: Forgetting About Parking
Parking in Boston can be challenging and expensive. If you plan on having a car, make sure to inquire about available parking options before signing a lease. Consider the cost of parking permits, garage fees, or off-street parking arrangements.
Mistake 7: Skipping Renters Insurance
Don't underestimate the importance of renters insurance. It provides coverage for your personal belongings and liability protection in case of accidents. Many landlords require renters insurance, so make sure to check your lease and obtain coverage before moving in.
Mistake 8: Not Hiring a Local Moving Company
Choosing the right moving company is crucial for a stress-free relocation. Local moving companies like Born to Move know the ins and outs of navigating Boston's narrow streets, parking regulations, and building requirements. Opt for a reliable, experienced local mover to ensure a smooth moving experience.
Mistake 9: Overlooking the City's Unique Culture
Boston is a city rich in history and culture. Embrace your new home by learning about its customs, traditions, and local events. Attend a Red Sox game at Fenway Park, stroll through the Freedom Trail, and enjoy the Boston Pops on the Fourth of July. Becoming part of the community will help you feel more connected and settled in your new city.
Mistake 10: Failing to Plan Your Move Properly
A well-planned move is essential for a smooth transition to Boston. Make a moving timeline, create a packing strategy, and declutter your belongings before the big day. Start preparing early, and don't leave everything until the last minute.
Avoiding these common mistakes when moving to Boston can make your relocation experience more enjoyable and less stressful. By doing your research, planning ahead, and embracing the city's unique culture, you'll be well on your way to a successful move and a fulfilling life in the city of champions