March 27, 2023
The Top 5 Reasons to Move to Boston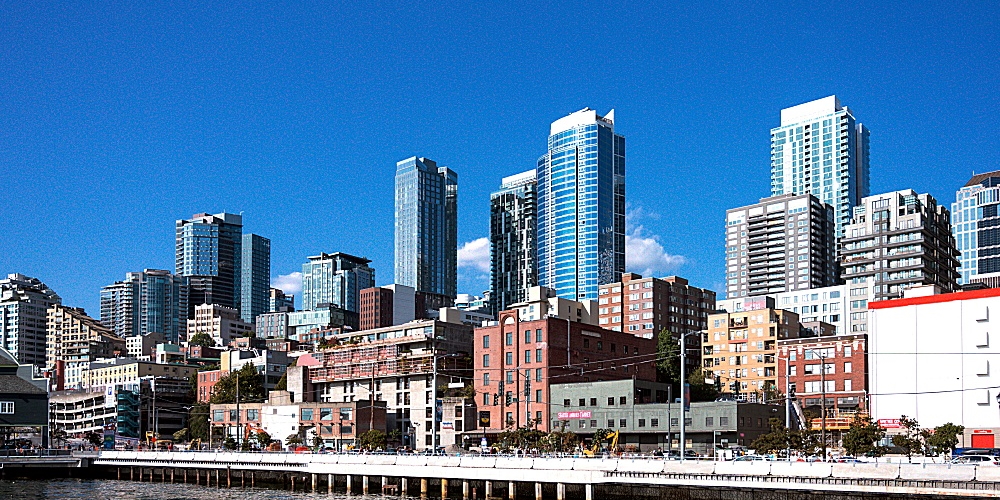 1. Educational Opportunities
World-renowned institutions
Boston is often called the "Athens of America" due to its abundance of prestigious colleges and universities. Institutions such as Harvard University, MIT, Boston University, and Northeastern University call this city home, offering an unparalleled educational environment. If you're considering furthering your education or seeking a career in academia, Boston is the place to be.
A thriving student community
With over 250,000 students in the Greater Boston area, you'll find a lively and diverse student community. This creates a rich environment for networking, collaboration, and innovation, as well as plenty of social opportunities for students and young professionals alike.
2. Rich History and Culture
Historic landmarks and sites
Steeped in American history, Boston offers a fascinating mix of historic sites and landmarks, such as the Freedom Trail, the USS Constitution, and the Old North Church. You'll never run out of sights to explore and learn from in this city.
Vibrant arts and entertainment scene
Boston's arts and entertainment scene is thriving, with world-class museums, theaters, and galleries, such as the Museum of Fine Arts, the Institute of Contemporary Art, and the Boston Symphony Orchestra. Plus, events like the Boston Film Festival and the Boston Marathon keep the city buzzing with excitement year-round.
3. Job Opportunities and Economy
Thriving industries
Boston is known for its strong economy, driven by industries such as biotechnology, healthcare, finance, and education. This diverse economy offers a wide range of job opportunities for professionals across various sectors. With companies like General Electric, HubSpot, and Wayfair headquartered here, Boston is an excellent place to advance your career.
Start-up scene and innovation
Boston has a burgeoning start-up ecosystem and is considered one of the top cities for innovation in the United States. This means that if you're an entrepreneur or looking to join a cutting-edge start-up, Boston offers a thriving community to support your ambitions. Organizations like MassChallenge and the Cambridge Innovation Center provide resources, mentorship, and networking opportunities for aspiring entrepreneurs.
4. Sports and Recreation
Passion for sports
Boston is a city with a deep passion for sports. Home to legendary teams like the Red Sox, Celtics, Bruins, and New England Patriots, the city's sports culture is infectious. Living in Boston, you'll find plenty of opportunities to cheer on your favorite teams and share in the excitement with fellow fans.
Outdoor activities
Boston offers a wealth of outdoor activities, from kayaking on the Charles River to hiking the nearby Blue Hills Reservation. The city also boasts an extensive park system, including the beautiful Boston Common and the Emerald Necklace, a series of interconnected parks designed by Frederick Law Olmsted. These green spaces provide perfect settings for picnics, jogging, and leisurely strolls.
5. Quality of Life
Accessibility and public transportation
Boston's compact layout and extensive public transportation system make it an easy city to navigate without a car. The Massachusetts Bay Transportation Authority (MBTA), or "the T" as it's commonly known, provides a reliable network of subway, bus, and commuter rail services, connecting Boston's neighborhoods and suburbs. This accessibility makes Boston an attractive option for those who prefer a car-free lifestyle.
Great neighborhoods and communities
Boston is a city of diverse neighborhoods, each with its unique character and charm. From the historic streets of Beacon Hill to the trendy shops and restaurants of the South End, you'll find a community that suits your lifestyle and preferences. Additionally, the city is known for its friendly and welcoming residents, making it easy to feel at home.
Conclusion
In summary, Boston is an exceptional city to call home, offering top-notch educational opportunities, a rich history and culture, a strong job market, exciting sports and recreational activities, and an excellent quality of life. If you're considering a move to this vibrant and historic city, Born to Move, a highly-rated moving company, can help make your transition as smooth as possible. With professional and reliable services, Born to Move will ensure that your move to Boston is a positive and stress-free experience.